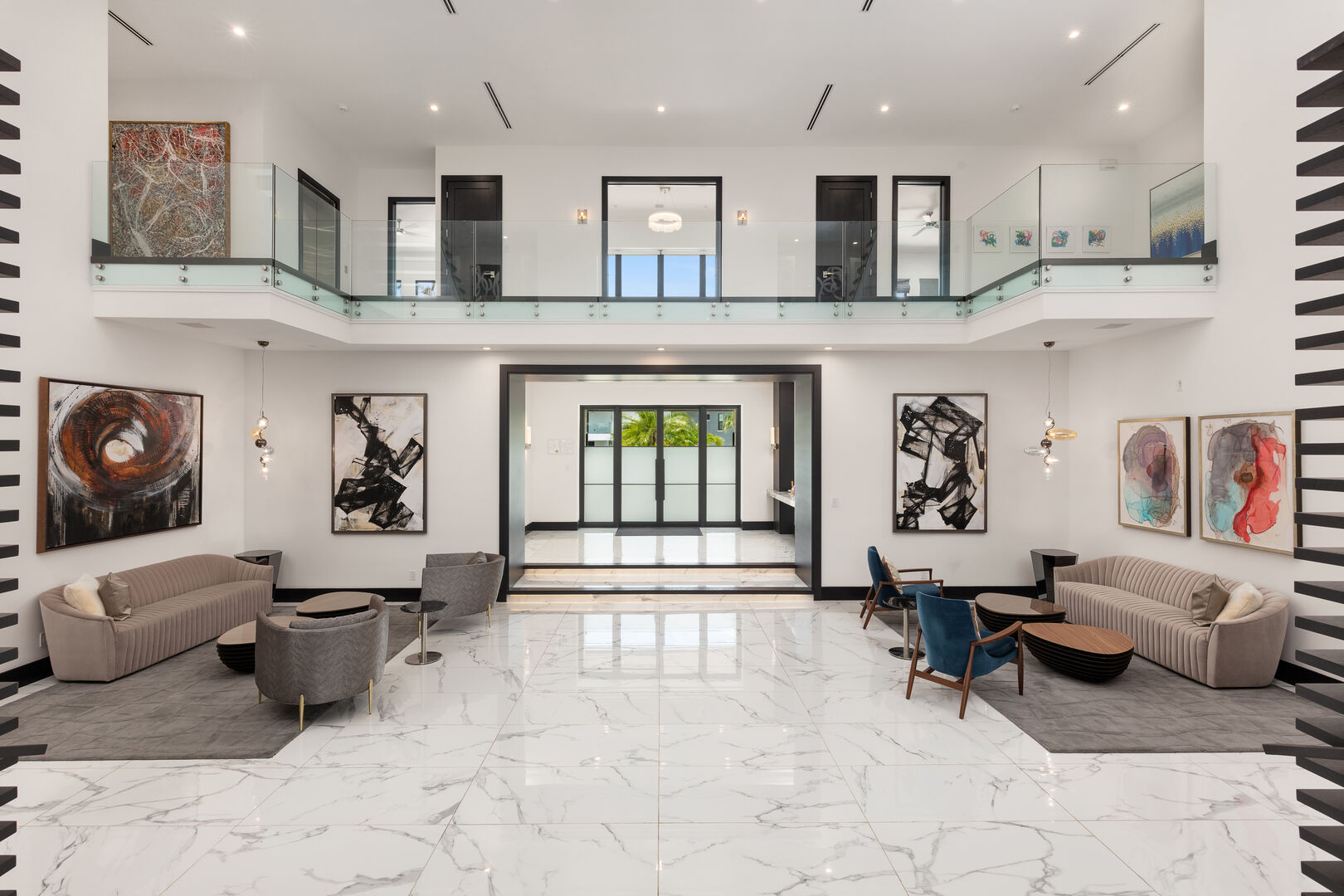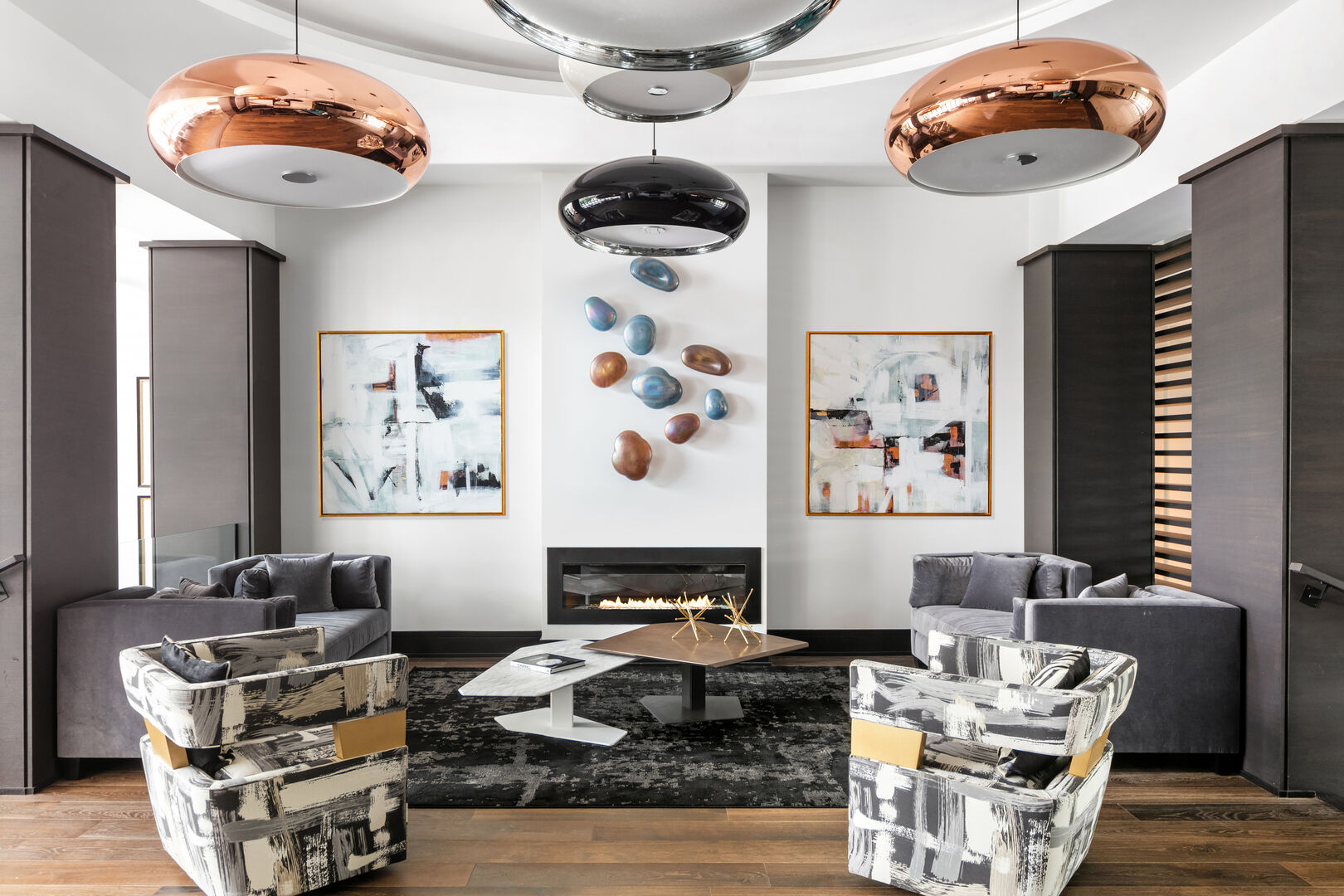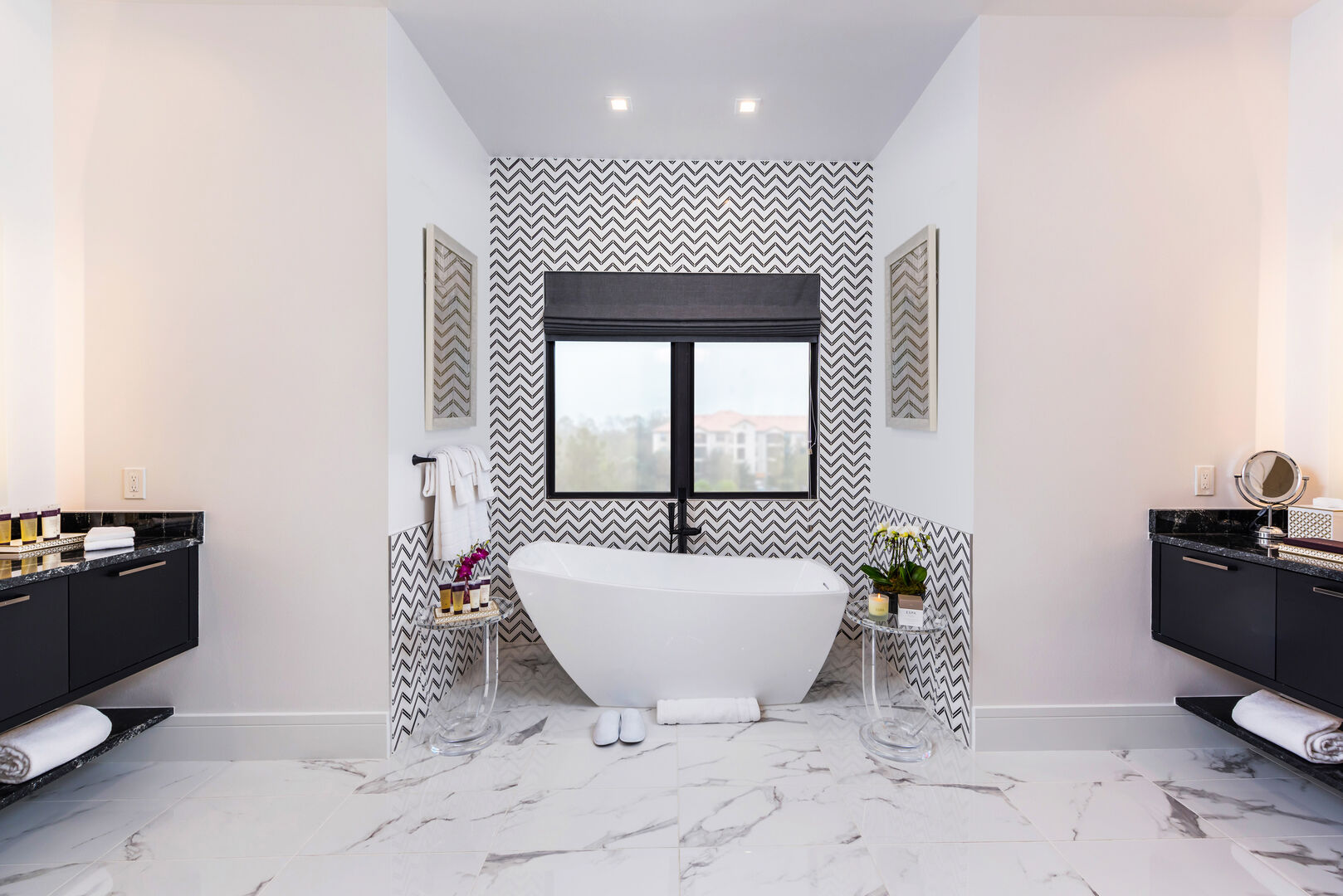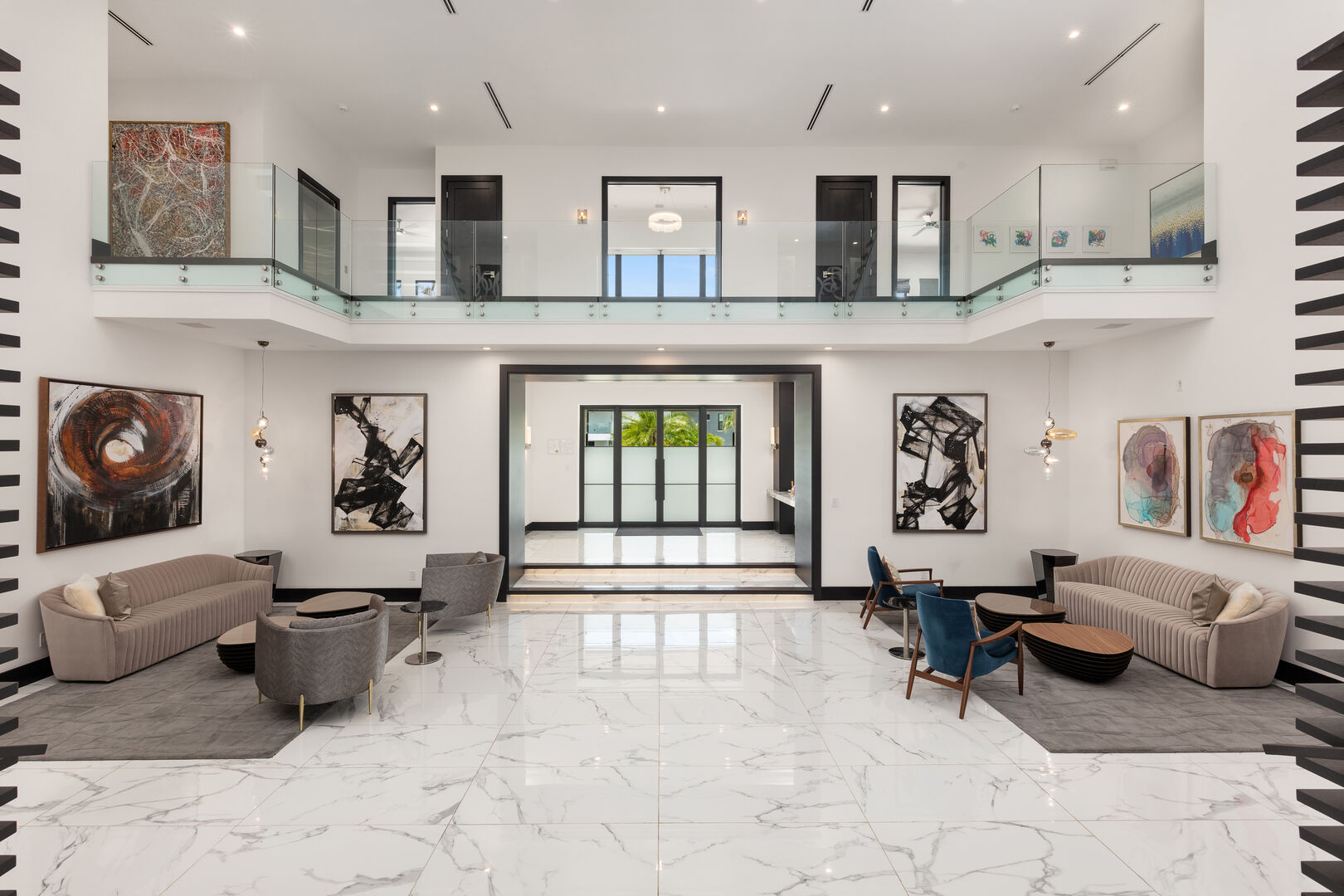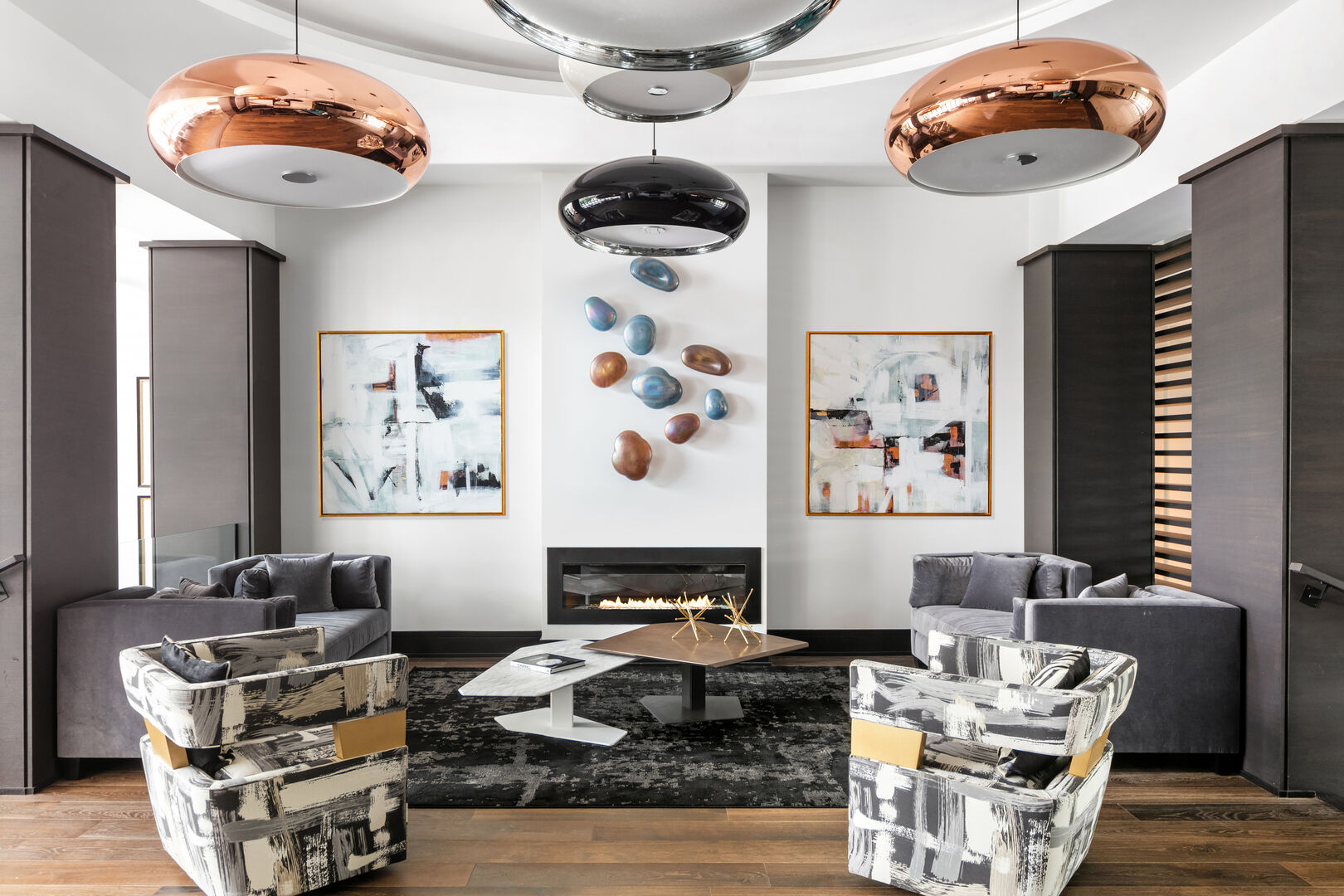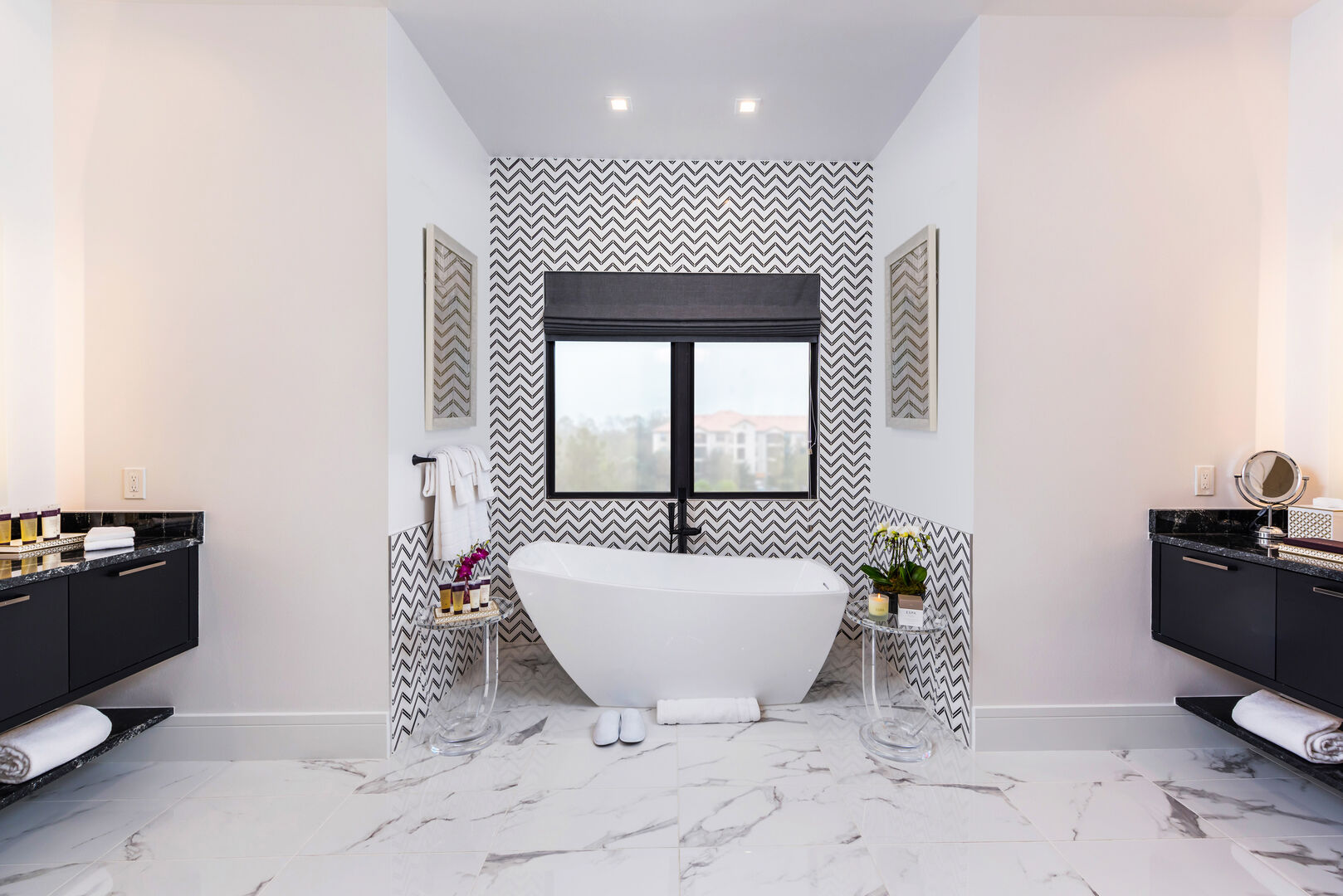 Description
Two Presidential Suites
Two Ambassador Suites
Two Family Double Suites
Five Standard Suites
Two Double Suites

Multi-level Saltwater Pool
Jacuzzi
Summer Kitchen
Luxury Patio Furniture

Professional Catering Kitchen** (Available at an Additional Fee)
Grand Dining Room
Piano Salon
Executive Boardroom
Private Theater

Executive Lounge
Arcade Room
Sports Court
Fitness Center
Private Spa

Host a cocktail party in the Great Room with luxurious lobby-like seating and entertaining areas or head to the raised piano salon to take in the melodies projected by the grand piano. Begin your exquisite culinary experience in the spacious dining room, tastefully designed with seating for up to 40 at the custom Italian black marble dining table and 12 x 12 foot custom art masterpiece. Bring the outside in and the inside out with retractable glass walls revealing lush grounds, expansive multi-level pools, comfortable lounge areas and outdoor billiards table.

Handle conferences and meetings in the boardroom equipped with business center and presentation capabilities and private terrace. Shoot some hoops in the indoor sports court or bond over other team building activities such as yoga.

Cap the evening with your favorite film featured in your private theater with innovative surround sound, theater seating for 19 and snack bar.

The Suite Level offers 11 one-bedroom suites with the highest level of amenities, elegant décor and fine furnishings. Bathrooms are finished with beautiful marble, modern fixtures and ESPA toiletries.

Never miss a game-changing play in the modern sports lounge. View multiple TVs in comfortable club seating while enjoying your favorite beverage.

Kids can interact in a space designed especially for them. The Play Room is fitted with creative seating, the latest video games, movies, craft tables and a reading nook.

The executive floor houses four well-appointed suites and an executive lounge.

Privacy awaits in one of the two Ambassador suites with contemporary styling, accent ceiling lighting, the finest Frette linens, custom mattresses and luxurious finishes including a spa soaking tub and walk-in shower.

Retire for the night in one of our two Presidential suites. A perfect evening hideaway, impeccably designed with private terraces and one-of-a-kind artwork, it offers a true sense of comfort

The executive lounge boasts an atmosphere reminiscent of a classic 19th century London cigar bar – detailed with black onyx marble, wood and leather accents, warmed by a fireplace and relaxed seating.

Indulge in the private world-class spa and wellness sanctuary. Designed for pampering, unwind and escape to a quiet and peaceful oasis.

Relax and rejuvenate with spa treatments with ESPA specialty products, in our tranquil treatment room.

Reinvigorate in the Turkish steam room or relax in the dry redwood sauna. Hydrate and indulge with fresh pressed juices, tea or champagne in our organic Zen lounge on Italian spa daybeds.

Stay on top of your fitness regimen with a personal trainer in our state-of-the-art fitness facility, or join spin classes on the commercial-grade Peloton bike.
*Use of the garage , fireplaces and firepits are prohibited for guests; they are for the use of the vacation home owner only
*Minor changes to home may not be reflected in website photos
Cancellation Policy:
- 50% deposit due at time of booking which becomes non-refundable 48 hours after time of booking
- Full reservation value is due and non-refundable 60 days prior to arrival date
Availability
Checkin Available

Checkout Available

Not Available
Available

Checkin Available

Checkout Available

Not Available
Seasonal Rates (Nightly)
Select number of months to display:
3 Months
6 Months
9 Months
12 Months
Max
Two Presidential Suites
Two Ambassador Suites
Two Family Double Suites
Five Standard Suites
Two Double Suites

Multi-level Saltwater Pool
Jacuzzi
Summer Kitchen
Luxury Patio Furniture

Professional Catering Kitchen** (Available at an Additional Fee)
Grand Dining Room
Piano Salon
Executive Boardroom
Private Theater

Executive Lounge
Arcade Room
Sports Court
Fitness Center
Private Spa

Host a cocktail party in the Great Room with luxurious lobby-like seating and entertaining areas or head to the raised piano salon to take in the melodies projected by the grand piano. Begin your exquisite culinary experience in the spacious dining room, tastefully designed with seating for up to 40 at the custom Italian black marble dining table and 12 x 12 foot custom art masterpiece. Bring the outside in and the inside out with retractable glass walls revealing lush grounds, expansive multi-level pools, comfortable lounge areas and outdoor billiards table.

Handle conferences and meetings in the boardroom equipped with business center and presentation capabilities and private terrace. Shoot some hoops in the indoor sports court or bond over other team building activities such as yoga.

Cap the evening with your favorite film featured in your private theater with innovative surround sound, theater seating for 19 and snack bar.

The Suite Level offers 11 one-bedroom suites with the highest level of amenities, elegant décor and fine furnishings. Bathrooms are finished with beautiful marble, modern fixtures and ESPA toiletries.

Never miss a game-changing play in the modern sports lounge. View multiple TVs in comfortable club seating while enjoying your favorite beverage.

Kids can interact in a space designed especially for them. The Play Room is fitted with creative seating, the latest video games, movies, craft tables and a reading nook.

The executive floor houses four well-appointed suites and an executive lounge.

Privacy awaits in one of the two Ambassador suites with contemporary styling, accent ceiling lighting, the finest Frette linens, custom mattresses and luxurious finishes including a spa soaking tub and walk-in shower.

Retire for the night in one of our two Presidential suites. A perfect evening hideaway, impeccably designed with private terraces and one-of-a-kind artwork, it offers a true sense of comfort

The executive lounge boasts an atmosphere reminiscent of a classic 19th century London cigar bar – detailed with black onyx marble, wood and leather accents, warmed by a fireplace and relaxed seating.

Indulge in the private world-class spa and wellness sanctuary. Designed for pampering, unwind and escape to a quiet and peaceful oasis.

Relax and rejuvenate with spa treatments with ESPA specialty products, in our tranquil treatment room.

Reinvigorate in the Turkish steam room or relax in the dry redwood sauna. Hydrate and indulge with fresh pressed juices, tea or champagne in our organic Zen lounge on Italian spa daybeds.

Stay on top of your fitness regimen with a personal trainer in our state-of-the-art fitness facility, or join spin classes on the commercial-grade Peloton bike.

*Use of the garage , fireplaces and firepits are prohibited for guests; they are for the use of the vacation home owner only
*Minor changes to home may not be reflected in website photos

Cancellation Policy:
- 50% deposit due at time of booking which becomes non-refundable 48 hours after time of booking
- Full reservation value is due and non-refundable 60 days prior to arrival date
Checkin Available

Checkout Available

Not Available
Available

Checkin Available

Checkout Available

Not Available
Seasonal Rates (Nightly)
Select number of months to display:
3 Months
6 Months
9 Months
12 Months
Max
Isole Villa
15 Bedrooms
17 Bathrooms
30 Guests