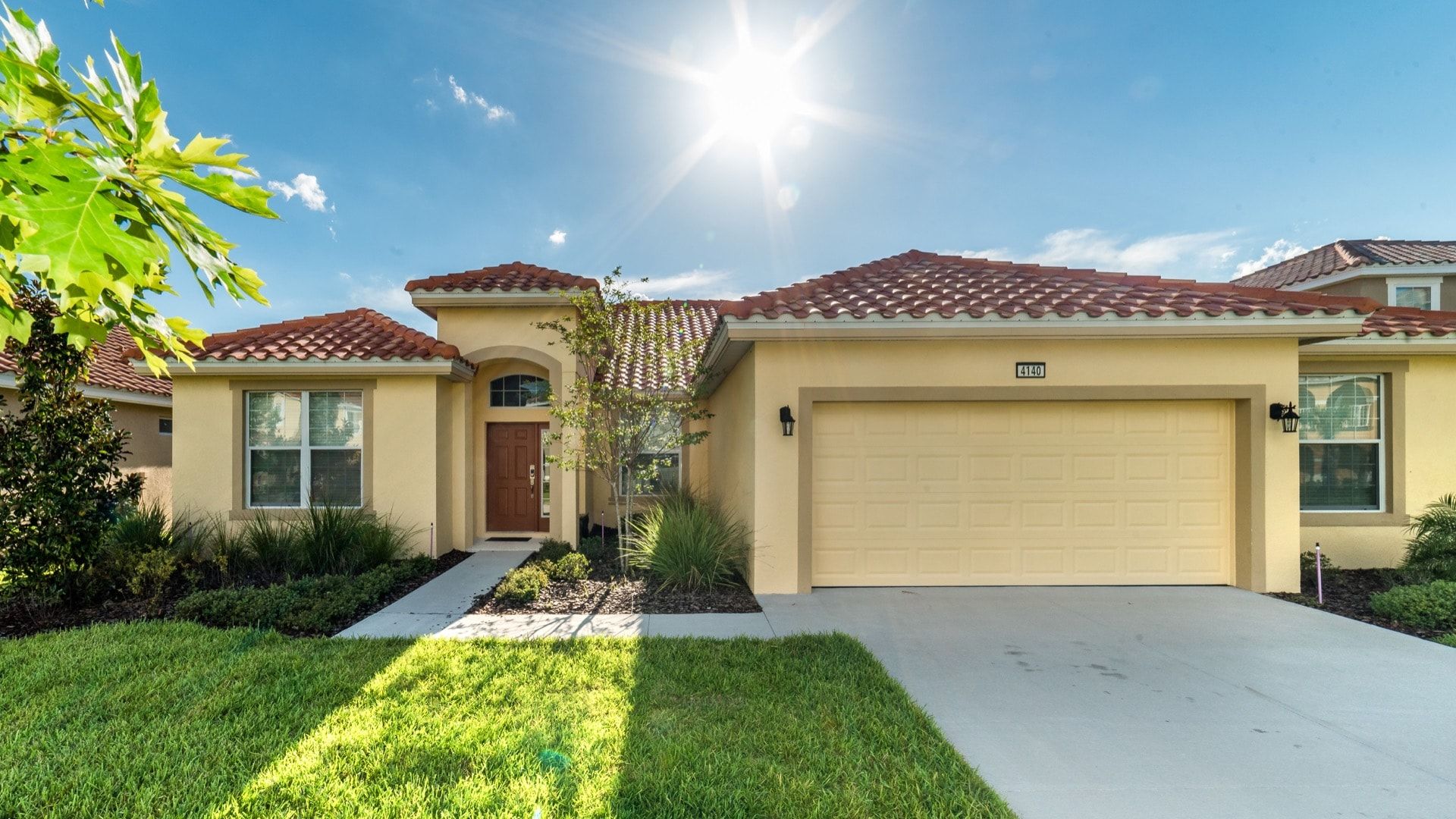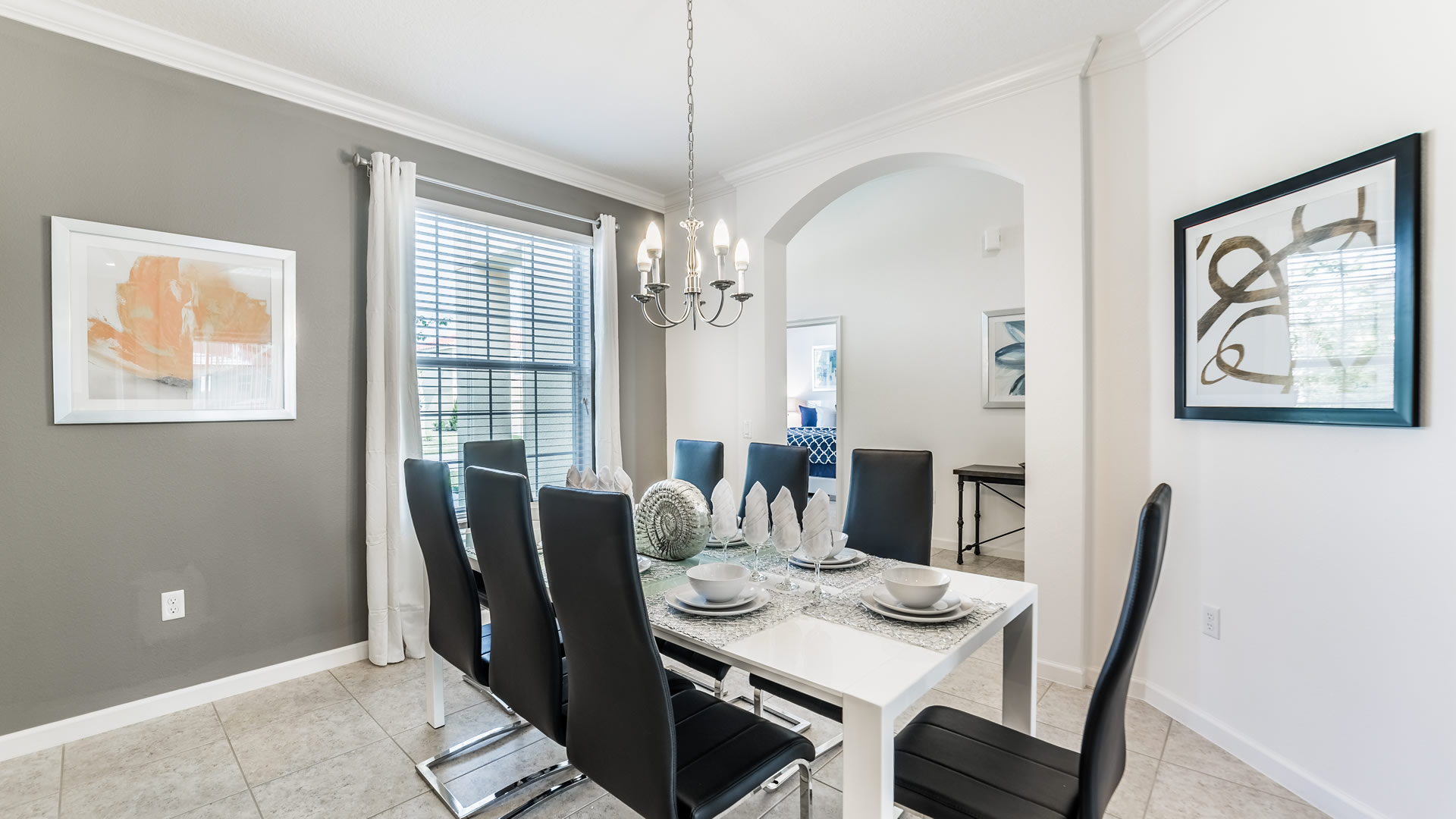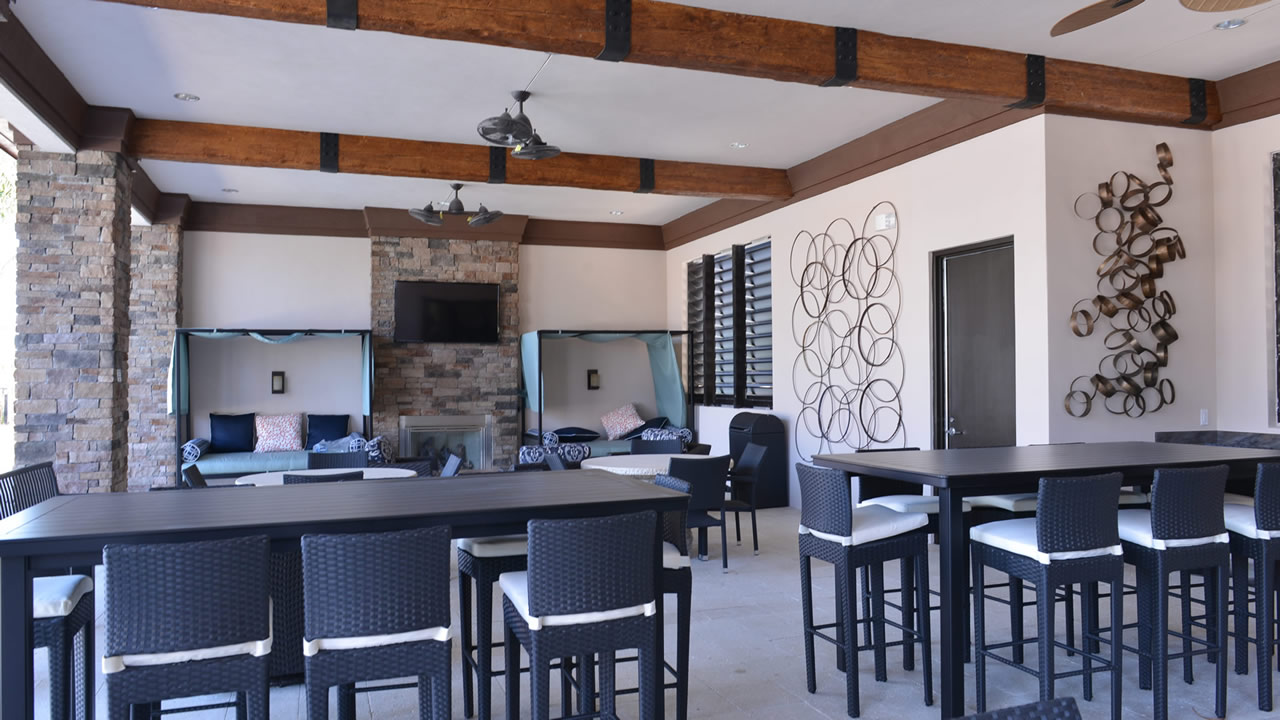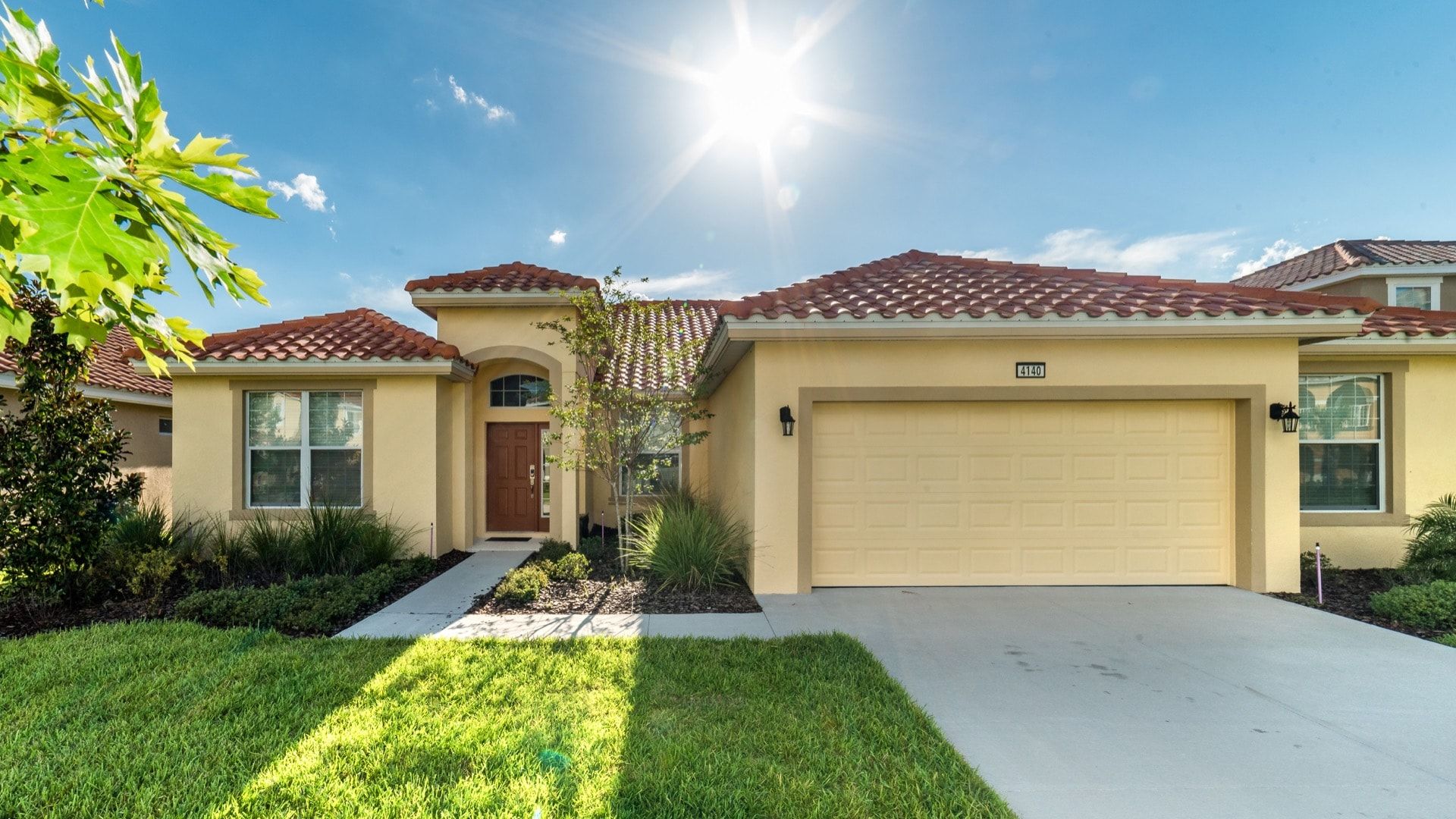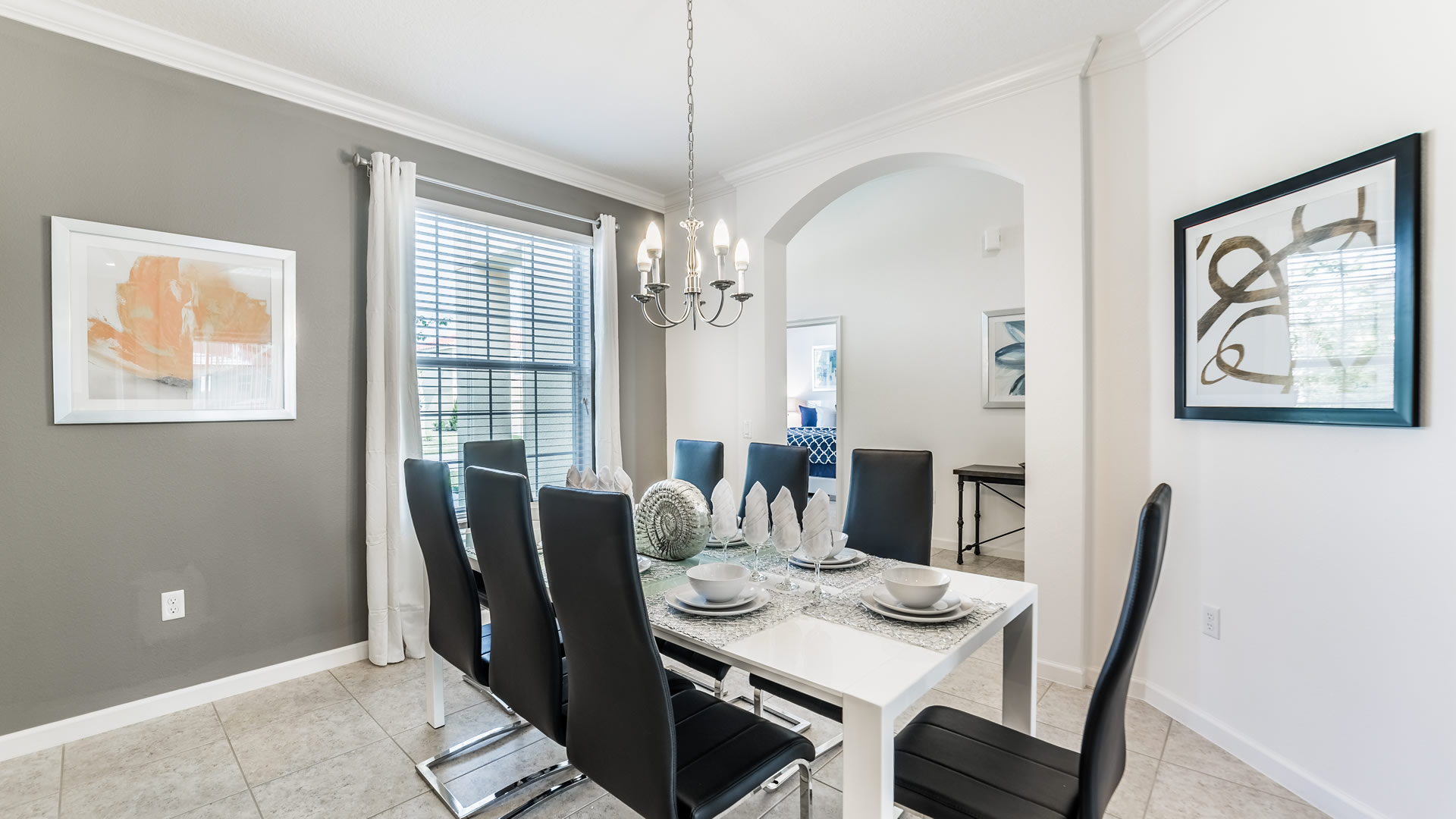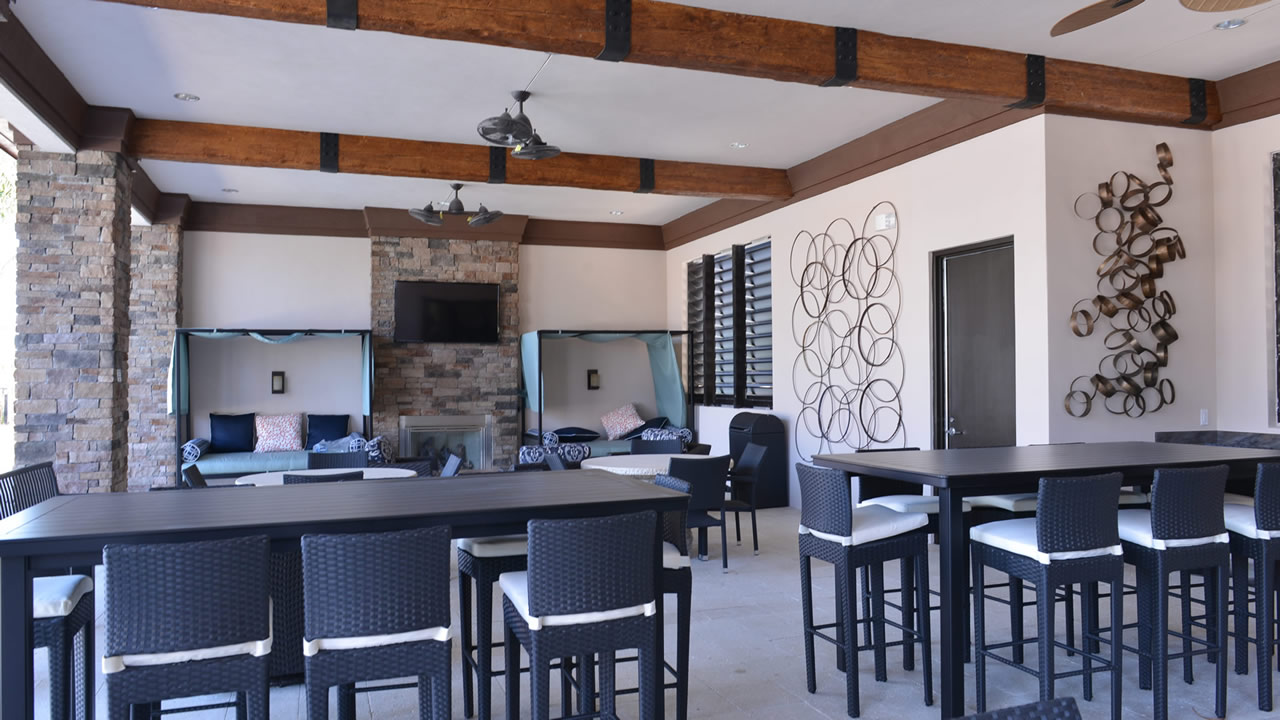 Description
Located in the heart of Solterra Resort, this vacation home is sure to please. The 5 bedrooms provide plenty of sleeping space for you and your guests. The bedrooms are made up of 2 king bedrooms, 2 queen bedrooms and a bedroom with 2 twin beds. With this many options, everyone is sure to find their comfort. The home also has 4 bathrooms giving everyone plenty of room to get ready. The kitchen, that any chef would be happy to cook in, is perfectly fitted with anything you need to cook a gourmet meal. The granite countertops and upgraded appliances are an added bonus. The dining room table and breakfast bar seat everyone perfectly to enjoy a nice meal. This home feature 2 living room spaces with one 50" TV and one 55" TV throughout the house, which are perfect for movie nights. If you are looking for some more fun, head to the in-house game room. With billiards, foosball and an air-hockey table, everyone will have their pick. After that, head on out to this homes very own pool. Lay by the pool all day or head over to the clubhouse - access that is complementary with the house. Featuring a large pool, slides and more- everyone will find something fun to do. This house also comes with a washer and dryer as well as wireless internet. We are sure that staying in here will bring you and your guests memories like never before.
This is a pet-friendly home! An additional non-refundable cleaning fee of $150 plus tax will apply when you let us know you're bringing your dog. There is a two-dog limit.
Pet must be disclosed and additional fee must be paid prior to arrival.
Bedroom/ Bedding
Master Suite 1 - One King Bed / Attached Bathroom
Master Suite 2 - One King Bed / Attached Bathroom
Master Suite 3 - One Queen Bed / Attached Bathroom
Bedroom 4 - One Queen Bed
Bedroom 5 - Two Twin Beds
There is an additional optional charge of $25 per day plus tax to heat the pool/spa. The spa will not heat up without the pool heater being turned on.
RESORT PARKING RULES:
THE RESORT ONLY ALLOWS 3 CARS
DO NOT BLOCK THE SIDEWALK OR PARK ON THE STREET OR YOU WILL BE FINED
3RD CAR NEEDS TO BE PARKED PARALLEL TO THE DRIVEWAY AS TO NOT BLOCK THE SIDEWALK
More on Solterra Resort
Enjoy Solterra Resort, near the Orlando theme parks of Walt Disney World® Resort with easy access to restaurants and world-class shopping.
You'll find all the luxury resort amenities including a grand clubhouse complete with:
* Huge resort-style zero entry pool
* Exciting water slide
* Massive relaxing lazy river
* Poolside tiki bar and grill
* State-of-the-art fitness center
* Sand volleyball
* Playground
* Basketball and tennis courts
Walt Disney World® 9.5 miles
Orlando Airport 8 miles
Supermarket 2 miles
Dining 1.5 miles
Why Choose this Rental?
- Professionally managed to serve all your needs
- Management company has over 26 years of experience hosting well over 200,000 families
- Go straight to your rental for easy check-in
- 24/7 on-call maintenance
Additional Info:
* Free access to all resort amenities (no resort fees)
* Free on-site parking
* Smoke-free and pet-free for your comfort
* Towels and linens are provided
* Complimentary wireless internet
* Rental items available (e.g., 3 & 4 burner BBQs, cribs, pack n plays, strollers, high chairs etc.)
To make your arrival a little easier on you, our starter welcome packet includes:
2 rolls toilet paper per bathroom
2 round hotel-size bar soap per bathroom
1 hotel-size shampoo/conditioner per full bathroom
1 roll paper towel
1 packet dishwasher detergent
2 trash bags size-13-gallon
1 small box laundry detergent (enough for one load)
Garbage can liners in each bedroom/bathroom small garbage cans
Any supplies beyond this are up to the guest to replenish, we do not restock these items.
This is an industry-standard practice.
No salt/pepper or cleaning supplies are stocked due to safety issues.
Please note our special deposit and cancellation policy for our guests who stay 28 days and longer, we welcome you!
Our longer-stay deposit and cancellation policy is different and an exception to what is noted for a shorter stay:
- When you reserve, we will collect a $1,500.00 deposit.
- Balance is due 60 days prior to arrival.
- If canceled 91 days or more prior to arrival - $250 is refundable.
- If canceled 89 - 61 days prior to arrival - entire $1,500 is non-refundable
Availability
Checkin Available

Checkout Available

Not Available
Available

Checkin Available

Checkout Available

Not Available
Seasonal Rates (Nightly)
Select number of months to display:
3 Months
6 Months
9 Months
12 Months
Max
Located in the heart of Solterra Resort, this vacation home is sure to please. The 5 bedrooms provide plenty of sleeping space for you and your guests. The bedrooms are made up of 2 king bedrooms, 2 queen bedrooms and a bedroom with 2 twin beds. With this many options, everyone is sure to find their comfort. The home also has 4 bathrooms giving everyone plenty of room to get ready. The kitchen, that any chef would be happy to cook in, is perfectly fitted with anything you need to cook a gourmet meal. The granite countertops and upgraded appliances are an added bonus. The dining room table and breakfast bar seat everyone perfectly to enjoy a nice meal. This home feature 2 living room spaces with one 50" TV and one 55" TV throughout the house, which are perfect for movie nights. If you are looking for some more fun, head to the in-house game room. With billiards, foosball and an air-hockey table, everyone will have their pick. After that, head on out to this homes very own pool. Lay by the pool all day or head over to the clubhouse - access that is complementary with the house. Featuring a large pool, slides and more- everyone will find something fun to do. This house also comes with a washer and dryer as well as wireless internet. We are sure that staying in here will bring you and your guests memories like never before.
This is a pet-friendly home! An additional non-refundable cleaning fee of $150 plus tax will apply when you let us know you're bringing your dog. There is a two-dog limit.
Pet must be disclosed and additional fee must be paid prior to arrival.

Bedroom/ Bedding

Master Suite 1 - One King Bed / Attached Bathroom
Master Suite 2 - One King Bed / Attached Bathroom
Master Suite 3 - One Queen Bed / Attached Bathroom
Bedroom 4 - One Queen Bed
Bedroom 5 - Two Twin Beds

There is an additional optional charge of $25 per day plus tax to heat the pool/spa. The spa will not heat up without the pool heater being turned on.

RESORT PARKING RULES:
THE RESORT ONLY ALLOWS 3 CARS
DO NOT BLOCK THE SIDEWALK OR PARK ON THE STREET OR YOU WILL BE FINED
3RD CAR NEEDS TO BE PARKED PARALLEL TO THE DRIVEWAY AS TO NOT BLOCK THE SIDEWALK

More on Solterra Resort

Enjoy Solterra Resort, near the Orlando theme parks of Walt Disney World® Resort with easy access to restaurants and world-class shopping.

You'll find all the luxury resort amenities including a grand clubhouse complete with:

* Huge resort-style zero entry pool
* Exciting water slide
* Massive relaxing lazy river
* Poolside tiki bar and grill
* State-of-the-art fitness center
* Sand volleyball
* Playground
* Basketball and tennis courts

Walt Disney World® 9.5 miles
Orlando Airport 8 miles
Supermarket 2 miles
Dining 1.5 miles

Why Choose this Rental?
- Professionally managed to serve all your needs
- Management company has over 26 years of experience hosting well over 200,000 families
- Go straight to your rental for easy check-in
- 24/7 on-call maintenance
Additional Info:
* Free access to all resort amenities (no resort fees)
* Free on-site parking
* Smoke-free and pet-free for your comfort
* Towels and linens are provided
* Complimentary wireless internet
* Rental items available (e.g., 3 & 4 burner BBQs, cribs, pack n plays, strollers, high chairs etc.)

To make your arrival a little easier on you, our starter welcome packet includes:
2 rolls toilet paper per bathroom
2 round hotel-size bar soap per bathroom
1 hotel-size shampoo/conditioner per full bathroom
1 roll paper towel
1 packet dishwasher detergent
2 trash bags size-13-gallon
1 small box laundry detergent (enough for one load)
Garbage can liners in each bedroom/bathroom small garbage cans
Any supplies beyond this are up to the guest to replenish, we do not restock these items.
This is an industry-standard practice.
No salt/pepper or cleaning supplies are stocked due to safety issues.

Please note our special deposit and cancellation policy for our guests who stay 28 days and longer, we welcome you!
Our longer-stay deposit and cancellation policy is different and an exception to what is noted for a shorter stay:
- When you reserve, we will collect a $1,500.00 deposit.
- Balance is due 60 days prior to arrival.
- If canceled 91 days or more prior to arrival - $250 is refundable.
- If canceled 89 - 61 days prior to arrival - entire $1,500 is non-refundable
Checkin Available

Checkout Available

Not Available
Available

Checkin Available

Checkout Available

Not Available
Seasonal Rates (Nightly)
Select number of months to display:
3 Months
6 Months
9 Months
12 Months
Max
4140 Oak Tree Drive
5 Bedrooms
4 Bathrooms
10 Guests