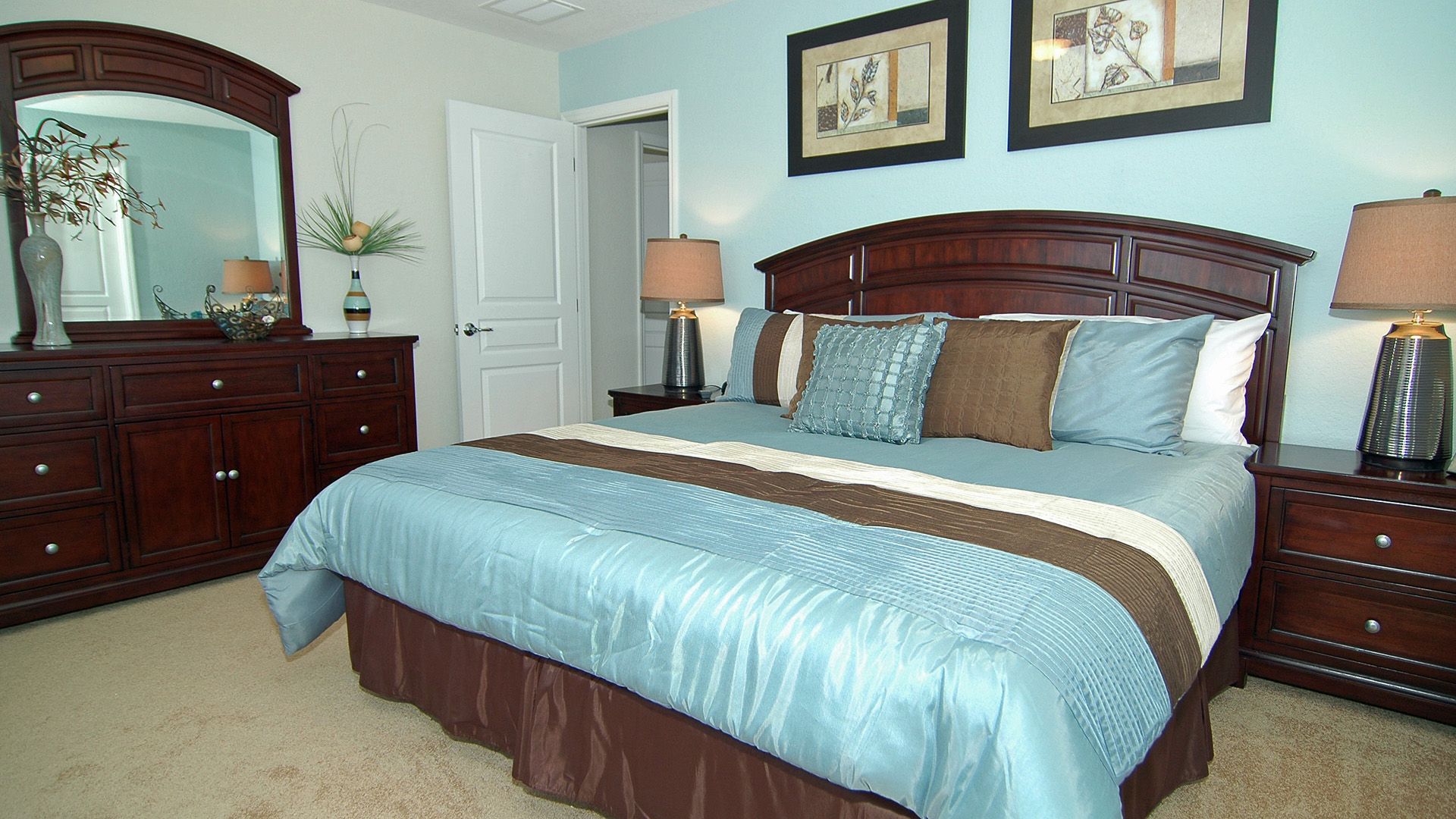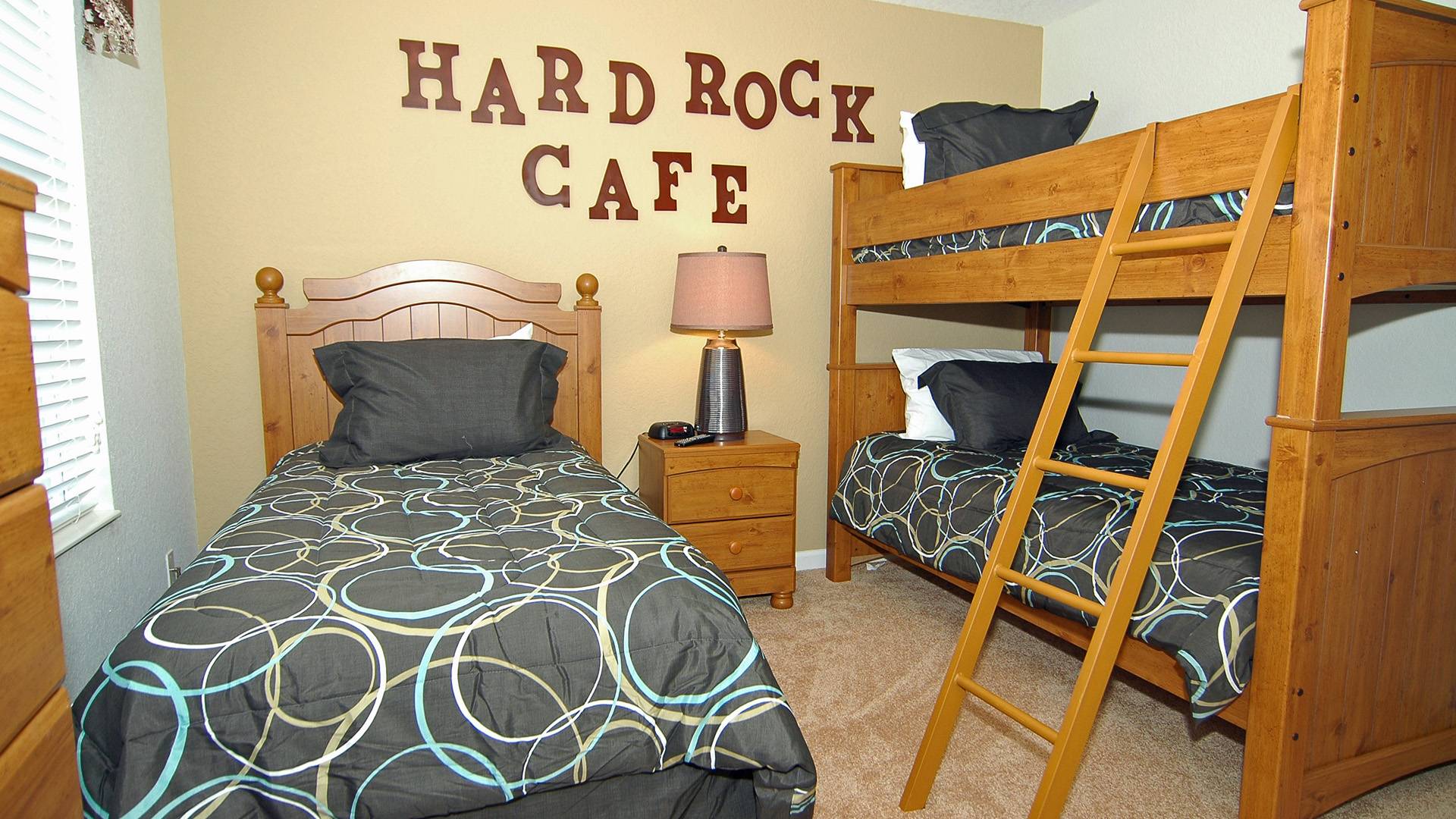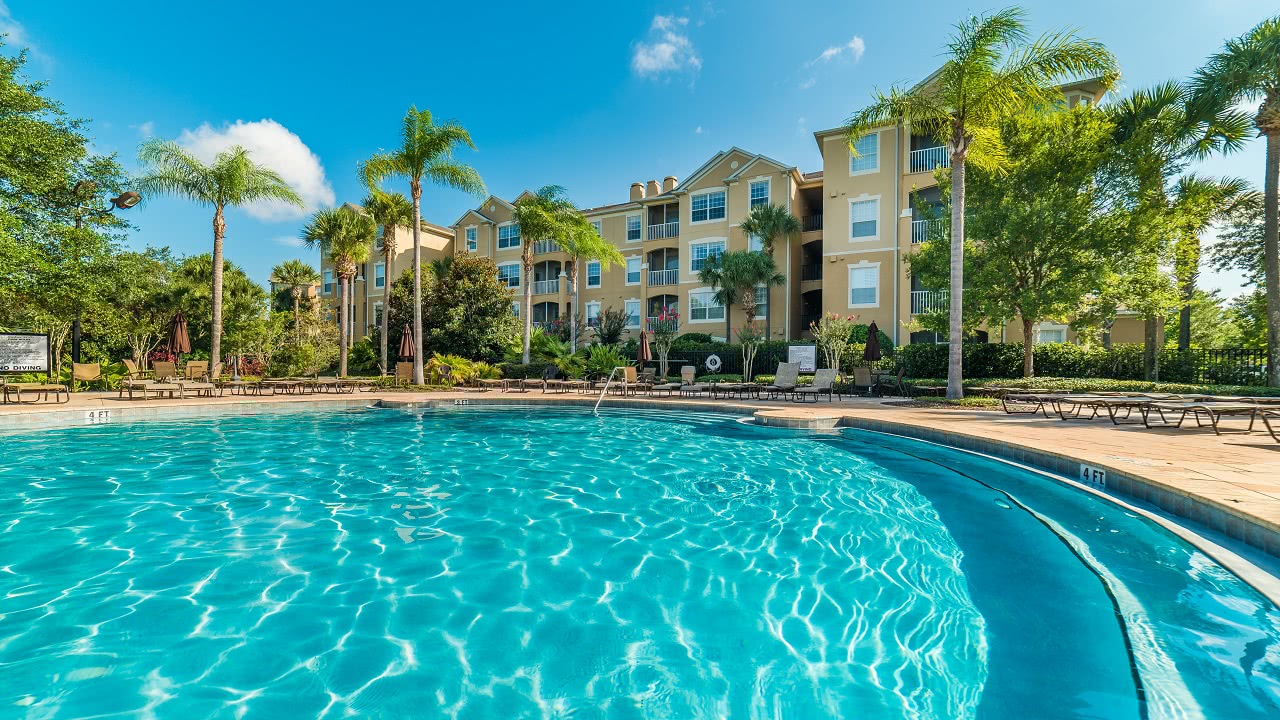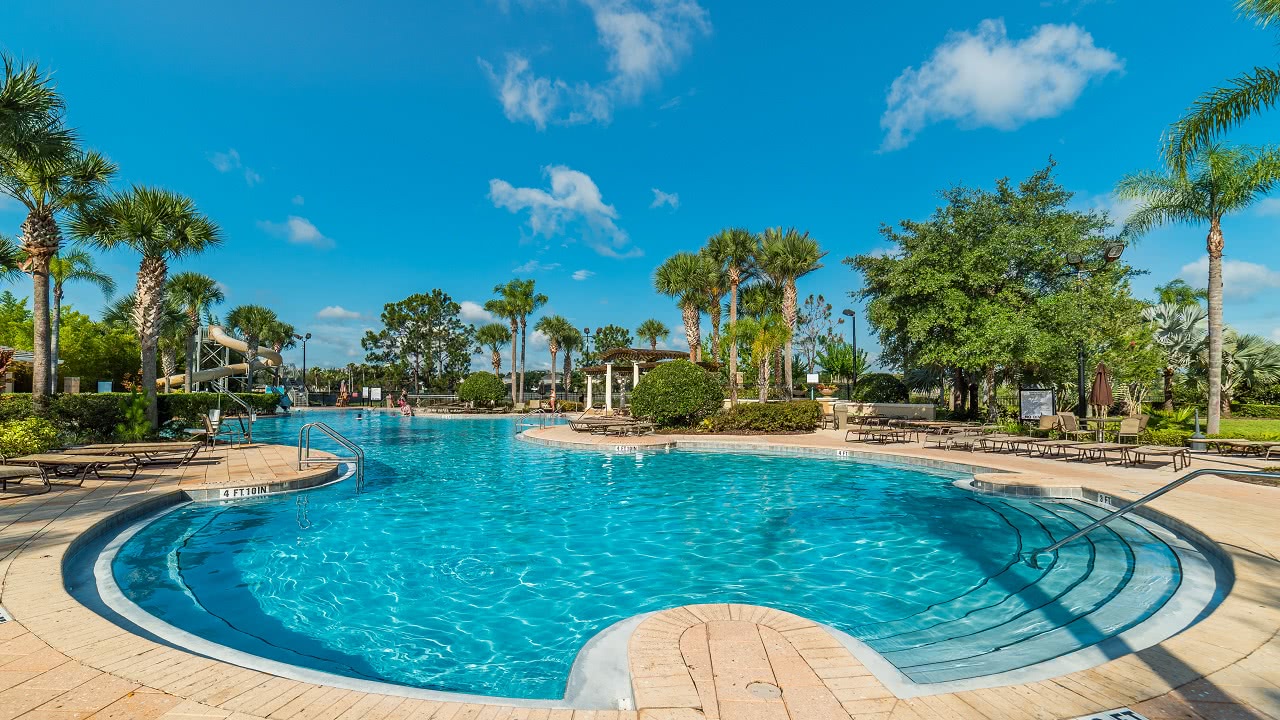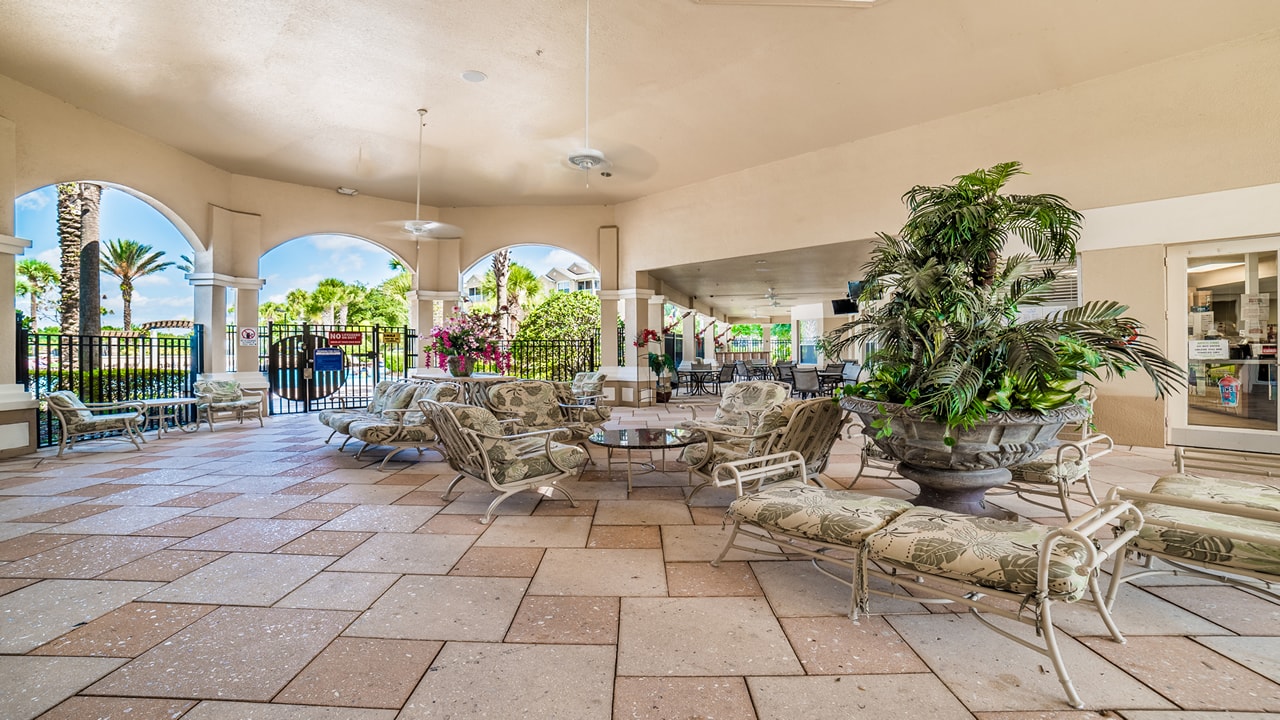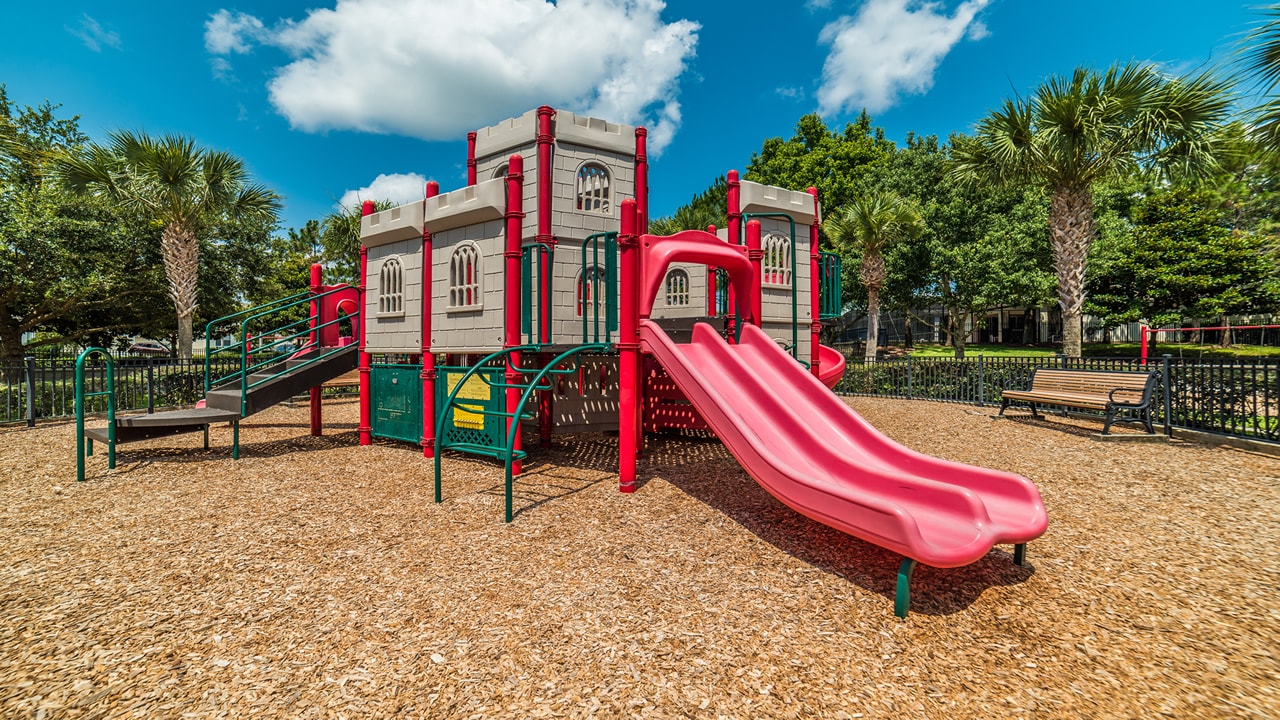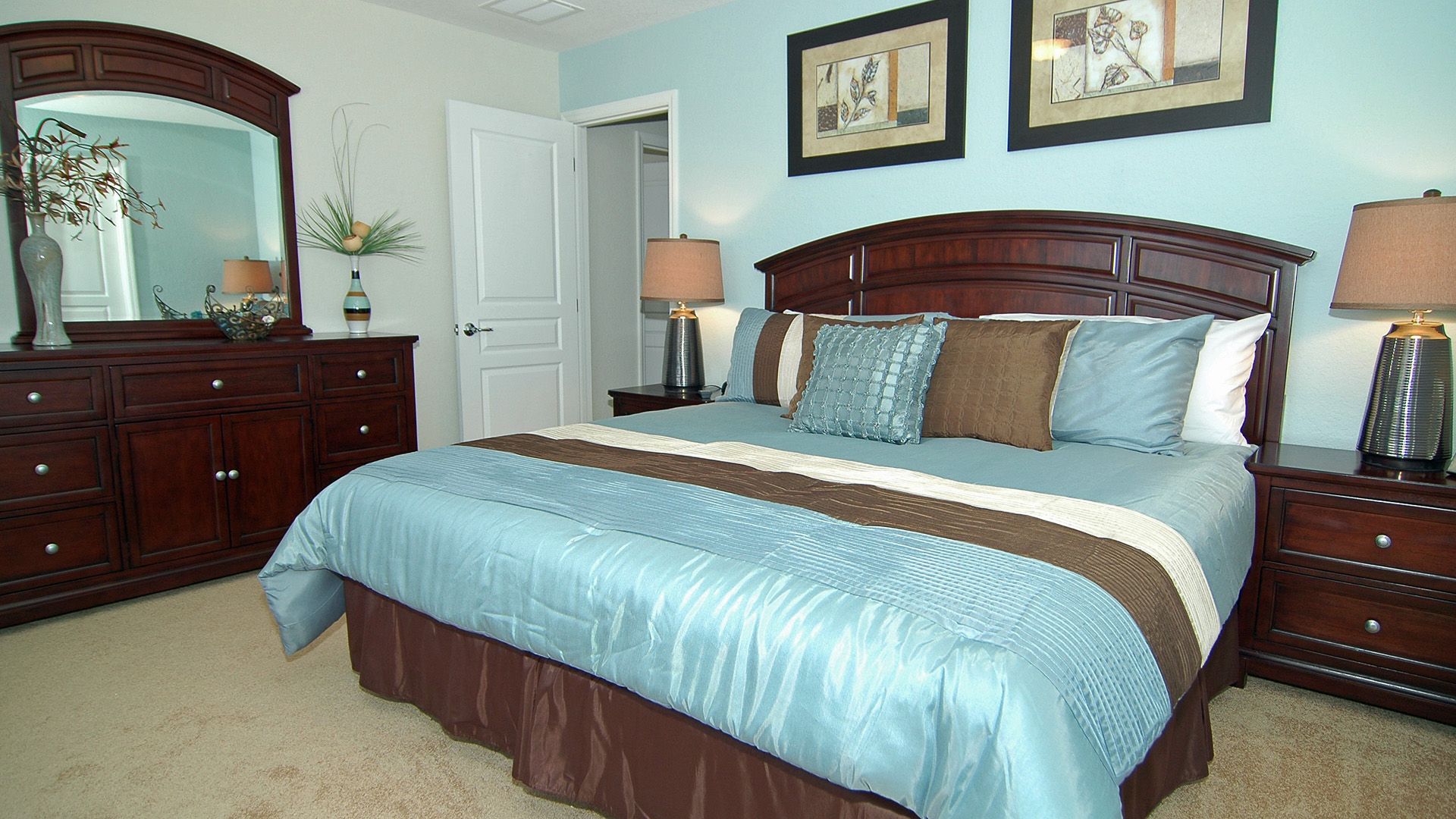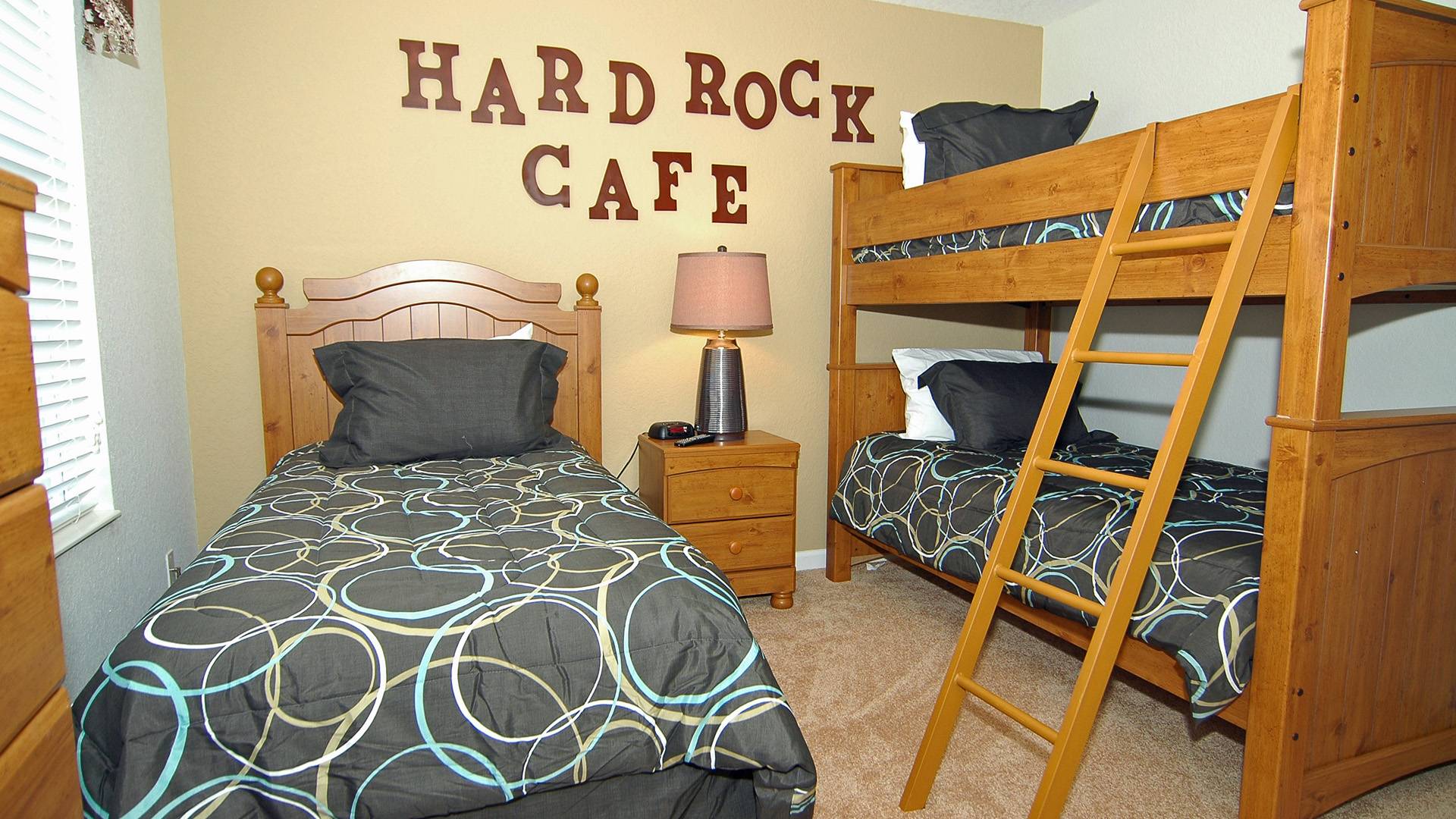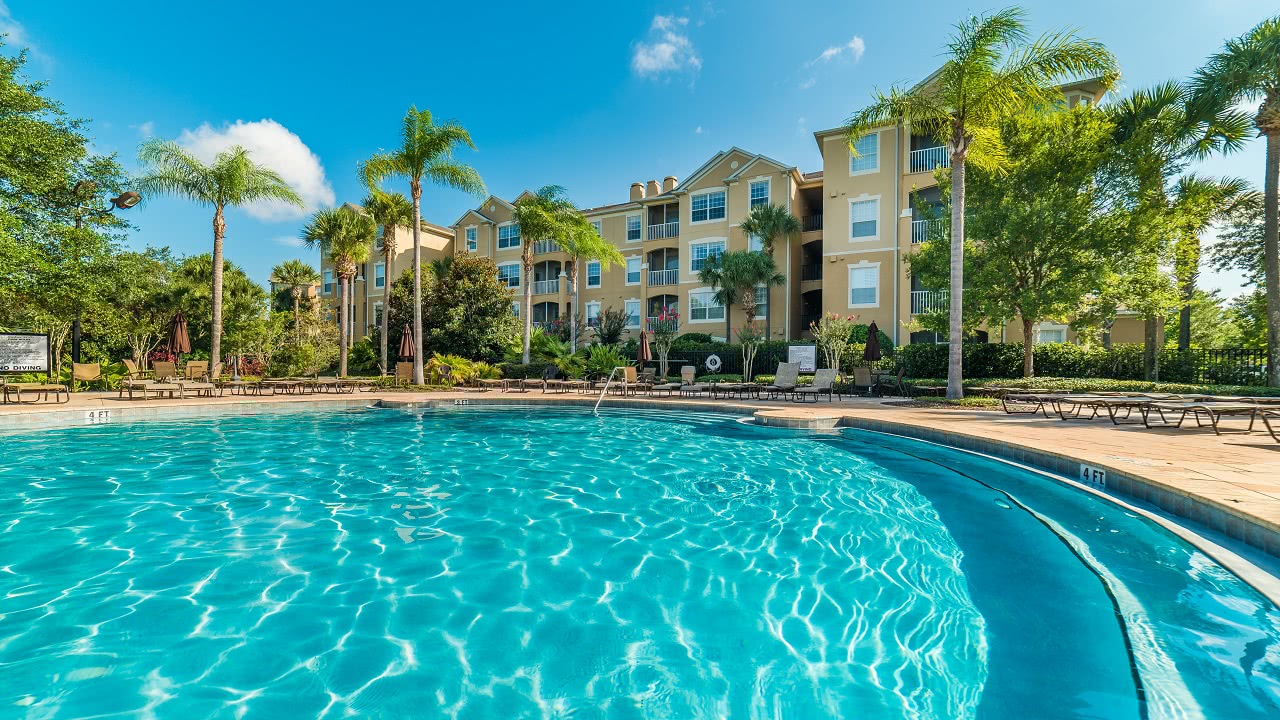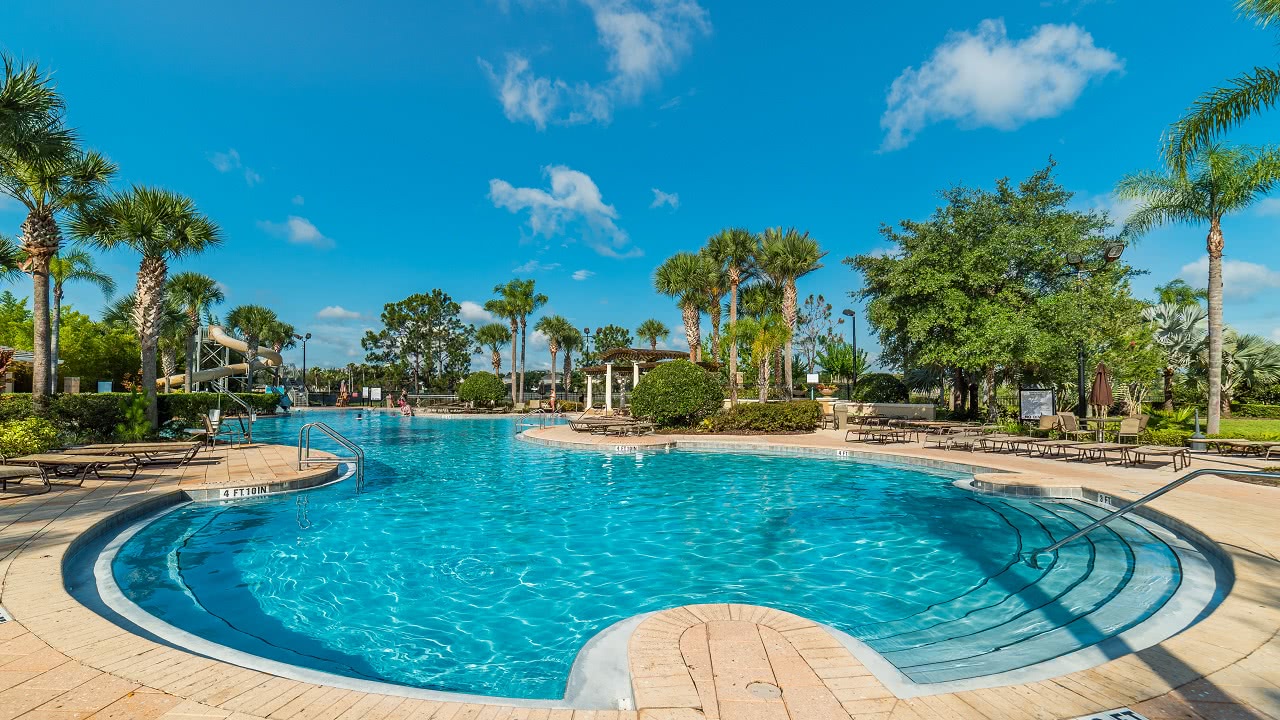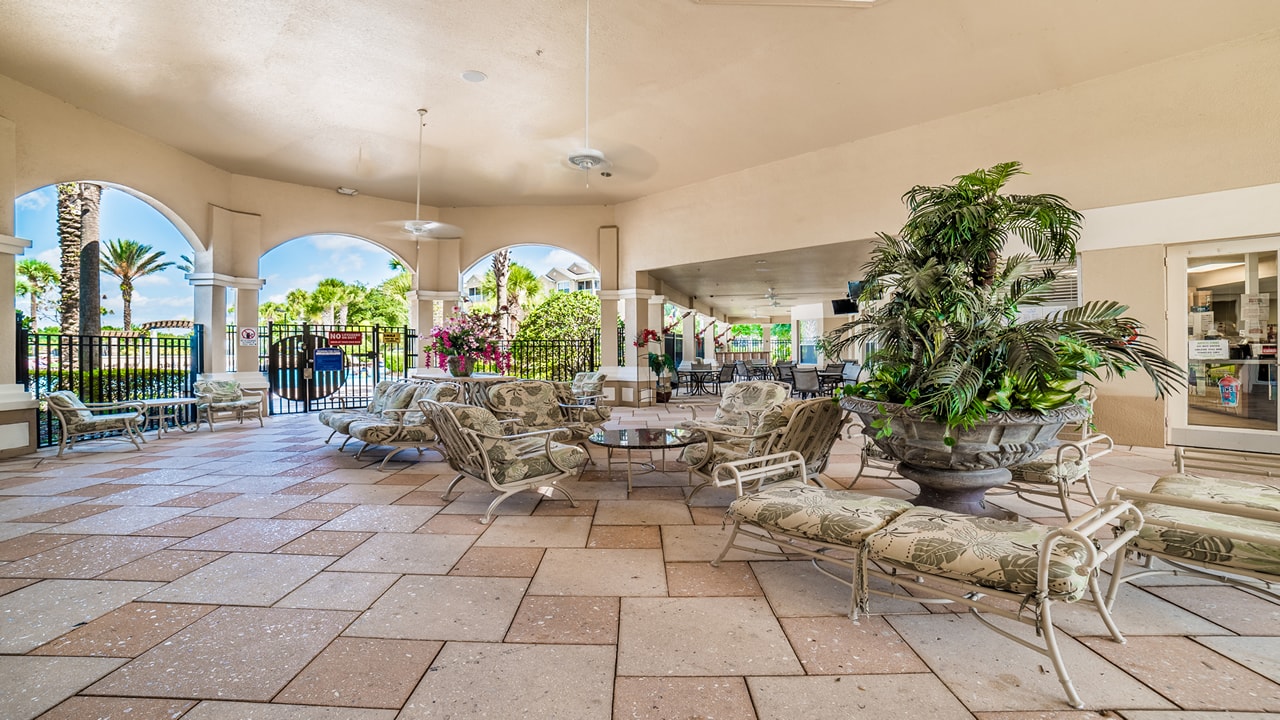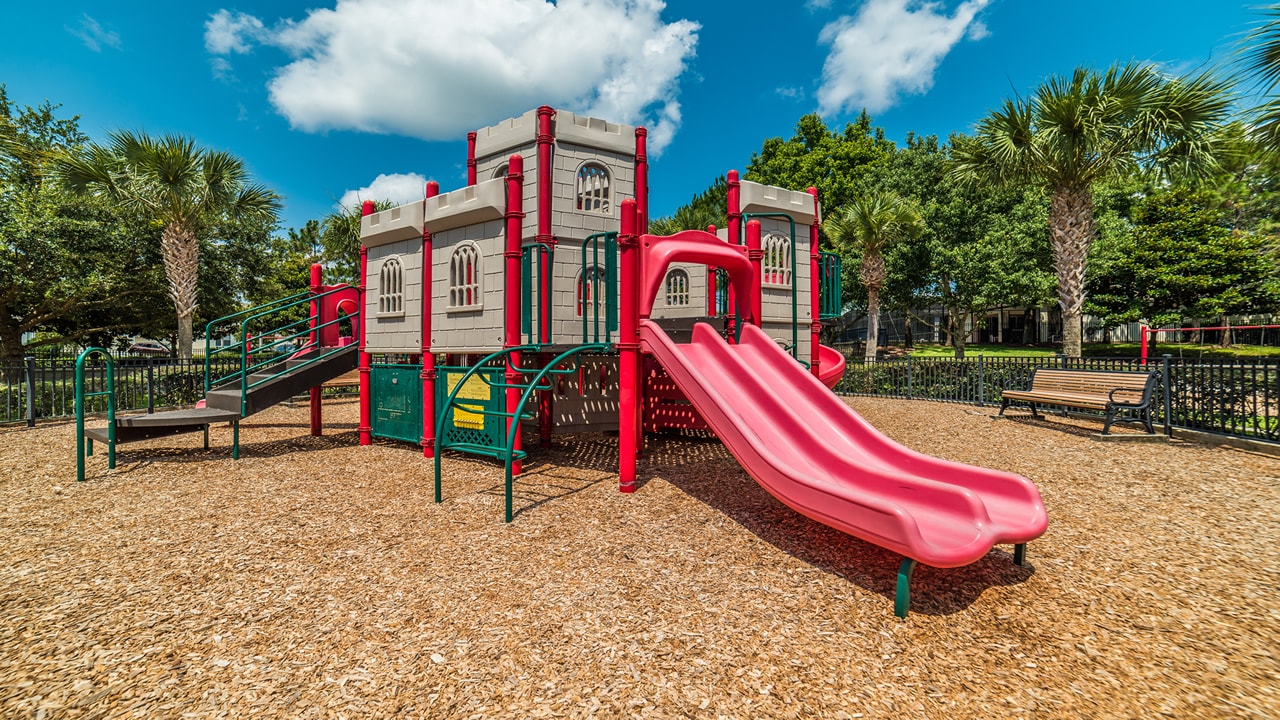 Description
6 bedrooms, 1 mile to Disney, gated resort of Windsor Hills, game room, themed bedrooms! This upscale, luxury Orlando vacation home by Disney World is perfect for your vacation. The sleek design is pleasing to the eye yet as comfortable as home. The kitchen has upgraded granite countertops and stainless steel appliances. There are comfortable leather sofas in the living room and a leather sectional sofa in the family room. The family room has a 42" flat-screen TV. There are flat-screen TV/DVDs in all bedrooms. The Owner's Suite has a King bed, walk-in closet, walk-in shower in its bathroom, separate toilet, garden tub, and two sinks. Owner's Suite 2 has another King bed and a walk-in shower in its bathroom. Bedroom 3 has yet another King-sized bed! Bedroom 4 has a bunk bed plus a Twin bed with a Minnie Mouse theme. Bedroom 5 has another Bunk bed plus a Twin bed with a "Hard Rock" theme. Bedrooms 3, 4, and 5 will share the third bathroom upstairs that has 2 sinks, a separate shower, and a separate toilet. Bedroom 2 downstairs will have a Queen Size bed. The 4th bathroom is located just outside the room! The game room is great for guests of all ages with a pool table, air hockey, table, chairs, and a 37" flat-screen TV. The screened-in pool and spa area has a large covered area to sit and sip on a cold drink. There are loungers available to guests who would like to bathe in the sun for a bit. There is a large open grassy area behind the pool if your kids would like to play outside while still in view!
All of our properties near Disney include central air and heat, bath towels, pool towels, bed linens, full-size washer and dryer, hairdryers in each bathroom, pack n play portable crib, highchair, high-speed internet with wireless capability, iron, ironing board, telephone service and a fully equipped kitchen with all appliances, utensils, cookware, coffee maker, microwave, pots, pans, dishes, glasses, etc. All private pool homes will have child safety alarms on all doors leading to the pool area!
Windsor Hills Resort is the Closest Residential Community to Disney World property. The 24-hour guard gated community has luxury Disney rentals and is the very best of its kind. Located near our Orlando rentals are liquor stores and grocery stores such as Wal-Mart, Target, Winn Dixie, and Publix. There is a Starbucks and Dunkin' Donuts for morning coffee on the go! There are many shopping plazas close by with restaurants such as Charley's Steakhouse, Pei Wei, Chuy's Mexican Restaurant, Wolfgang Puck's, Paradiso 37, Denny's, Bahama Breeze, Sweet Tomatoes, Bonefish Grill, Rainforest Café, Outback Steak House, House of Blues, Kobe Steakhouse, TGI Fridays, Menchie's frozen yogurt, IHOP Restaurant, Panera Bread, Chili's, Longhorn's Steakhouse, Tijuana Flats, Miller's Ale House, Applebee's, McDonald's, Burger King, Chick-fil-a, Panda Express, Checkers, KFC, Joe's Crab Shack, Flipper's Pizza, Macaroni Grill, Pizza Hut, Cracker Barrel, Golden Corral, Red Lobster, Olive Garden, Texas Roadhouse, Pollo Tropical, On the Border, Hooters, Subway and of course all the Walt Disney World dining options here in Orlando, Florida. There are several golf courses within a few miles. Two Mini Golf courses, a new flea market, and shopping are nearby. There is also a hospital, drug stores, and an urgent care clinic all within 5-10 minutes.
Orlando International Airport is a 25-minute drive. Disney World parks (Magic Kingdom, Animal Kingdom, Hollywood Studios, Epcot, Typhoon Lagoon, Blizzard Beach, etc.), AMC movie theatres, Disney Springs, and Cirque du Soleil Orlando are approximately a 5-15 minute drive away from our Disney rental homes. Daytona Beach is about a 60-minute drive. Old Town Kissimmee (features 8 restaurants, 75 shops, and 18 amusement rides) is about 10 minutes. The Orange County Convention Center, Universal Studios, Discovery Cove, Halloween Horror Nights, City Walk, Islands of Adventure, Sea World, International Drive, and Volcano Bay are all about a 15-20 minute drive. The Amway Center, Downtown Orlando, and Church Street are approximately 30 minutes. If you like to shop…The Premium Outlets, Mall at Millennia, and the Florida Mall are 20-25 minutes. Busch Gardens is a 45-minute drive. Tampa Aquarium and Clearwater Beach are 1½ hour away.
This is a pet-friendly home! An additional non-refundable cleaning fee of $175 plus tax will apply when you let us know you're bringing your dog. There is a two-dog maximum.
Pet must be disclosed and an additional fee must be paid prior to arrival.
Bedroom / Bed Sizes
Master Suite 1 - One King Bed / Attached Bathroom / Upstairs
Bedroom 2 - One Queen Bed / Downstairs
Bedroom 3 - One King Bed / Upstairs
Bedroom 4 - One Twin Bed over Twin Bed Bunk Bed + One Twin Bed / Upstairs
Bedroom 5 - One Twin Bed over Twin Bed Bunk Bed + One Twin Bed / Upstairs
Master Suite 6 - One King Bed / Attached Bathroom / Upstairs
There is an additional optional charge of $25 per day plus tax to heat the pool/spa. The spa will not heat up without the pool heater being turned on.
RESORT PARKING RULES:
THE RESORT ONLY ALLOWS 3 CARS
DO NOT BLOCK THE SIDEWALK OR PARK ON THE STREET OR YOU WILL BE FINED
3RD CAR NEEDS TO BE PARKED PARALLEL TO THE DRIVEWAY AS TO NOT BLOCK THE SIDEWALK
As a guest, to use the Clubhouse Facilities, you are entitled to a certain maximum number of wrist bands based on the number of bedrooms in the unit you are renting. The number of wristbands per unit is as follows:
2 Bedroom Unit - Maximum of 6 wrist bands
3 Bedroom Unit - Maximum of 8 wrist bands
4 Bedroom Unit - Maximum of 10 wrist bands
5 Bedroom Unit - Maximum of 12 wrist bands
6 Bedroom Unit - Maximum of 14 wrist bands
No wristbands will be provided in excess of these amounts.
All individuals must wear their wristbands on their wrist at all times while using the clubhouse amenities.
Guests of Registered Guests may use the clubhouse amenities only while accompanied by the Registered Guest.
__________
More on Windsor Hills Resort
Enjoy Windsor Hills, a beautiful gated community only 2.5 miles (4.3 km) from the Walt Disney World® Resort theme parks with easy access to restaurants and world-class shopping. Your vacation home rental includes access to the Windsor Hills clubhouse featuring:
* Huge resort-style zero-entry pool
* 2 new massive water slides
* Fun interactive children's splash pad
* Multiple playgrounds
* 40-seat theatre
* State-of-the-art fitness center
* Sand volleyball
* Basketball and tennis courts
* Video arcade and billiards
* 9-hole mini-golf course
Distances
Walt Disney World® 2.5 miles
Orlando Airport 23 miles
Supermarket 1 mile
Dining 1 mile
Why Choose this Rental?
- Professionally managed to serve all your needs
- Management company has over 26 years of experience hosting well over 200,000 families
- Go straight to your rental for easy check-in
- 24/7 on-call maintenance
Additional Info:
* Free access to all resort amenities (no resort fees)
* Free on-site parking
* Smoke-free for your comfort
* Towels and linens are provided
* Complimentary wireless internet
* Rental items available (e.g., 3 & 4 burner BBQs, cribs, pack n plays, strollers, high chairs, etc.)
To make your arrival a little easier on you, our starter welcome packet includes:
2 rolls toilet paper per bathroom
2 round hotel-size bar soap per bathroom
1 hotel-size shampoo/conditioner per full bathroom
1 roll paper towel
1 packet dishwasher detergent
2 trash bags size-13-gallon
1 small box laundry detergent (enough for one load)
Garbage can liners in each bedroom/bathroom small garbage cans
Any supplies beyond this are up to the guest to replenish, we do not restock these items.
This is an industry-standard practice.
No salt/pepper or cleaning supplies are stocked due to safety issues.
Please note our special deposit and cancellation policy for our guests who stay 28 days and longer, we welcome you!
Our longer-stay deposit and cancellation policy is different and an exception to what is noted for a shorter stay:
- When you reserve, we will collect a $1,500.00 deposit.
- Balance is due 60 days prior to arrival.
- If canceled 91 days or more prior to arrival - $250 is refundable.
- If canceled 89 - 61 days prior to arrival - entire $1,500 is non-refundable
Availability
Checkin Available

Checkout Available

Not Available
Available

Checkin Available

Checkout Available

Not Available
Seasonal Rates (Nightly)
Select number of months to display:
3 Months
6 Months
9 Months
12 Months
Max
6 bedrooms, 1 mile to Disney, gated resort of Windsor Hills, game room, themed bedrooms! This upscale, luxury Orlando vacation home by Disney World is perfect for your vacation. The sleek design is pleasing to the eye yet as comfortable as home. The kitchen has upgraded granite countertops and stainless steel appliances. There are comfortable leather sofas in the living room and a leather sectional sofa in the family room. The family room has a 42" flat-screen TV. There are flat-screen TV/DVDs in all bedrooms. The Owner's Suite has a King bed, walk-in closet, walk-in shower in its bathroom, separate toilet, garden tub, and two sinks. Owner's Suite 2 has another King bed and a walk-in shower in its bathroom. Bedroom 3 has yet another King-sized bed! Bedroom 4 has a bunk bed plus a Twin bed with a Minnie Mouse theme. Bedroom 5 has another Bunk bed plus a Twin bed with a "Hard Rock" theme. Bedrooms 3, 4, and 5 will share the third bathroom upstairs that has 2 sinks, a separate shower, and a separate toilet. Bedroom 2 downstairs will have a Queen Size bed. The 4th bathroom is located just outside the room! The game room is great for guests of all ages with a pool table, air hockey, table, chairs, and a 37" flat-screen TV. The screened-in pool and spa area has a large covered area to sit and sip on a cold drink. There are loungers available to guests who would like to bathe in the sun for a bit. There is a large open grassy area behind the pool if your kids would like to play outside while still in view!



All of our properties near Disney include central air and heat, bath towels, pool towels, bed linens, full-size washer and dryer, hairdryers in each bathroom, pack n play portable crib, highchair, high-speed internet with wireless capability, iron, ironing board, telephone service and a fully equipped kitchen with all appliances, utensils, cookware, coffee maker, microwave, pots, pans, dishes, glasses, etc. All private pool homes will have child safety alarms on all doors leading to the pool area!



Windsor Hills Resort is the Closest Residential Community to Disney World property. The 24-hour guard gated community has luxury Disney rentals and is the very best of its kind. Located near our Orlando rentals are liquor stores and grocery stores such as Wal-Mart, Target, Winn Dixie, and Publix. There is a Starbucks and Dunkin' Donuts for morning coffee on the go! There are many shopping plazas close by with restaurants such as Charley's Steakhouse, Pei Wei, Chuy's Mexican Restaurant, Wolfgang Puck's, Paradiso 37, Denny's, Bahama Breeze, Sweet Tomatoes, Bonefish Grill, Rainforest Café, Outback Steak House, House of Blues, Kobe Steakhouse, TGI Fridays, Menchie's frozen yogurt, IHOP Restaurant, Panera Bread, Chili's, Longhorn's Steakhouse, Tijuana Flats, Miller's Ale House, Applebee's, McDonald's, Burger King, Chick-fil-a, Panda Express, Checkers, KFC, Joe's Crab Shack, Flipper's Pizza, Macaroni Grill, Pizza Hut, Cracker Barrel, Golden Corral, Red Lobster, Olive Garden, Texas Roadhouse, Pollo Tropical, On the Border, Hooters, Subway and of course all the Walt Disney World dining options here in Orlando, Florida. There are several golf courses within a few miles. Two Mini Golf courses, a new flea market, and shopping are nearby. There is also a hospital, drug stores, and an urgent care clinic all within 5-10 minutes.



Orlando International Airport is a 25-minute drive. Disney World parks (Magic Kingdom, Animal Kingdom, Hollywood Studios, Epcot, Typhoon Lagoon, Blizzard Beach, etc.), AMC movie theatres, Disney Springs, and Cirque du Soleil Orlando are approximately a 5-15 minute drive away from our Disney rental homes. Daytona Beach is about a 60-minute drive. Old Town Kissimmee (features 8 restaurants, 75 shops, and 18 amusement rides) is about 10 minutes. The Orange County Convention Center, Universal Studios, Discovery Cove, Halloween Horror Nights, City Walk, Islands of Adventure, Sea World, International Drive, and Volcano Bay are all about a 15-20 minute drive. The Amway Center, Downtown Orlando, and Church Street are approximately 30 minutes. If you like to shop…The Premium Outlets, Mall at Millennia, and the Florida Mall are 20-25 minutes. Busch Gardens is a 45-minute drive. Tampa Aquarium and Clearwater Beach are 1½ hour away.

This is a pet-friendly home! An additional non-refundable cleaning fee of $175 plus tax will apply when you let us know you're bringing your dog. There is a two-dog maximum.
Pet must be disclosed and an additional fee must be paid prior to arrival.


Bedroom / Bed Sizes

Master Suite 1 - One King Bed / Attached Bathroom / Upstairs
Bedroom 2 - One Queen Bed / Downstairs
Bedroom 3 - One King Bed / Upstairs
Bedroom 4 - One Twin Bed over Twin Bed Bunk Bed + One Twin Bed / Upstairs
Bedroom 5 - One Twin Bed over Twin Bed Bunk Bed + One Twin Bed / Upstairs
Master Suite 6 - One King Bed / Attached Bathroom / Upstairs

There is an additional optional charge of $25 per day plus tax to heat the pool/spa. The spa will not heat up without the pool heater being turned on.

RESORT PARKING RULES:
THE RESORT ONLY ALLOWS 3 CARS
DO NOT BLOCK THE SIDEWALK OR PARK ON THE STREET OR YOU WILL BE FINED
3RD CAR NEEDS TO BE PARKED PARALLEL TO THE DRIVEWAY AS TO NOT BLOCK THE SIDEWALK

As a guest, to use the Clubhouse Facilities, you are entitled to a certain maximum number of wrist bands based on the number of bedrooms in the unit you are renting. The number of wristbands per unit is as follows:

2 Bedroom Unit - Maximum of 6 wrist bands
3 Bedroom Unit - Maximum of 8 wrist bands
4 Bedroom Unit - Maximum of 10 wrist bands
5 Bedroom Unit - Maximum of 12 wrist bands
6 Bedroom Unit - Maximum of 14 wrist bands
No wristbands will be provided in excess of these amounts.

All individuals must wear their wristbands on their wrist at all times while using the clubhouse amenities.

Guests of Registered Guests may use the clubhouse amenities only while accompanied by the Registered Guest.
__________

More on Windsor Hills Resort

Enjoy Windsor Hills, a beautiful gated community only 2.5 miles (4.3 km) from the Walt Disney World® Resort theme parks with easy access to restaurants and world-class shopping. Your vacation home rental includes access to the Windsor Hills clubhouse featuring:

* Huge resort-style zero-entry pool
* 2 new massive water slides
* Fun interactive children's splash pad
* Multiple playgrounds
* 40-seat theatre
* State-of-the-art fitness center
* Sand volleyball
* Basketball and tennis courts
* Video arcade and billiards
* 9-hole mini-golf course

Distances
Walt Disney World® 2.5 miles
Orlando Airport 23 miles
Supermarket 1 mile
Dining 1 mile

Why Choose this Rental?
- Professionally managed to serve all your needs
- Management company has over 26 years of experience hosting well over 200,000 families
- Go straight to your rental for easy check-in
- 24/7 on-call maintenance
Additional Info:
* Free access to all resort amenities (no resort fees)
* Free on-site parking
* Smoke-free for your comfort
* Towels and linens are provided
* Complimentary wireless internet
* Rental items available (e.g., 3 & 4 burner BBQs, cribs, pack n plays, strollers, high chairs, etc.)

To make your arrival a little easier on you, our starter welcome packet includes:
2 rolls toilet paper per bathroom
2 round hotel-size bar soap per bathroom
1 hotel-size shampoo/conditioner per full bathroom
1 roll paper towel
1 packet dishwasher detergent
2 trash bags size-13-gallon
1 small box laundry detergent (enough for one load)
Garbage can liners in each bedroom/bathroom small garbage cans
Any supplies beyond this are up to the guest to replenish, we do not restock these items.
This is an industry-standard practice.
No salt/pepper or cleaning supplies are stocked due to safety issues.

Please note our special deposit and cancellation policy for our guests who stay 28 days and longer, we welcome you!
Our longer-stay deposit and cancellation policy is different and an exception to what is noted for a shorter stay:
- When you reserve, we will collect a $1,500.00 deposit.
- Balance is due 60 days prior to arrival.
- If canceled 91 days or more prior to arrival - $250 is refundable.
- If canceled 89 - 61 days prior to arrival - entire $1,500 is non-refundable
High Chair
Pack n Play Travel Crib
Checkin Available

Checkout Available

Not Available
Available

Checkin Available

Checkout Available

Not Available
Seasonal Rates (Nightly)
Select number of months to display:
3 Months
6 Months
9 Months
12 Months
Max
2532 Archfeld Blvd
6 Bedrooms
4 Bathrooms
14 Guests